Database
Sharing the Load
Sharing the Load
Prerequisite:
The Envy of the Four Farthings
Leads To:
Mr. Haybank Meet....
Start Zone:
Bree-land
Start Area:
Buckland
Start Location:
Buckland Gate
Start Mob:
Trumric Ragwort
Cash Granted:
1

80

Exp Granted:
466
Quest Level:
15
Min Level:
11
Send a correction
Locations with maps:
Bree-land
Click here for more and bigger maps with filtering options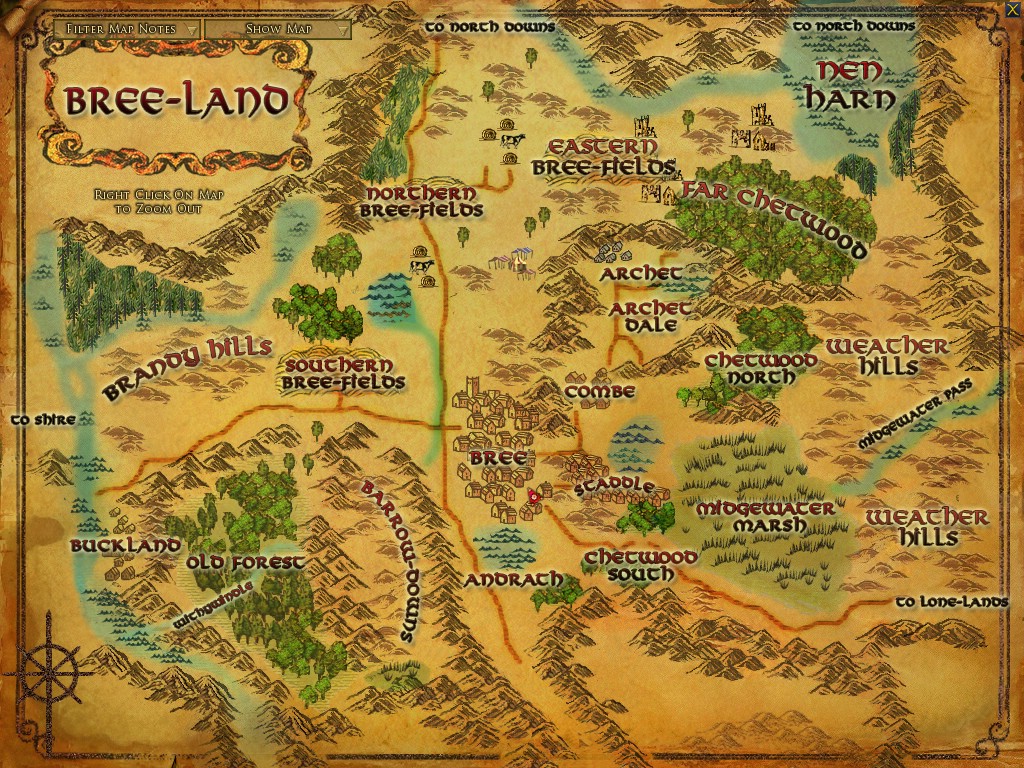 | | |
| --- | --- |
| | Toly Brockhouse |
| | Trumric Ragwort |
| | Buckland |
Bestowal
'I must say, I never expected the outpouring of generosity we have received. Certainly we have paid for the sefvices we have been given, but the harvest is so great that we have no means to transport our goods to Adso's camp.

'I must ask you a small favour. Just outside of Brandy Hall, to the south, there is a stable where I have seen Toly Brockhouse, the local woodcutter, speaking with folks.

'I am certain that he will be willing to help. Could you speak with him and see if he can spare a waggon for the trip to Adso's? Let me know what he said when you are done.'
Background
The hobbit Trumric Ragwort is pleased with all the help he has received in Buckland thus far, but the materials that he and his companions have collected for Adso's inn exceeded expectations. He has asked you to secure waggon travel to Adso's camp.
Objectives
Objective 1

Talk to Toly Brockhouse in Buckland
Toly Brockhouse can be found outside the stable near Brandu Hall.

Trumric Ragwort asked you to seek a wagon from Toly Brockhouse to help transport all the goods that he and his fellows have collected since arriving in Buckland.

Objective 2
Talk to Trumric Ragwort in Newbury
Trumric Ragwort is awaiting your return in Newbury, just inside the gates of Buckland.

Toly Brockhouse seemed concerned with events in the Old Forest, but was amendable to lending Trumric Ragwort the waggon for his journey to Adso's camp.
Notes