Cease the Reign
Start Zone:
Angmar
Start Area:
Imlad Balchorth
Start Location:
Myrkworth
Start Mob:
Sigar
Flags:
Fellowship
Reputation Increased:
700 Council of the North
Cash Granted:
39

76

Quest Level:
50
Min Level:
46
Send a correction
Locations with maps:
Angmar
Click here for more and bigger maps with filtering options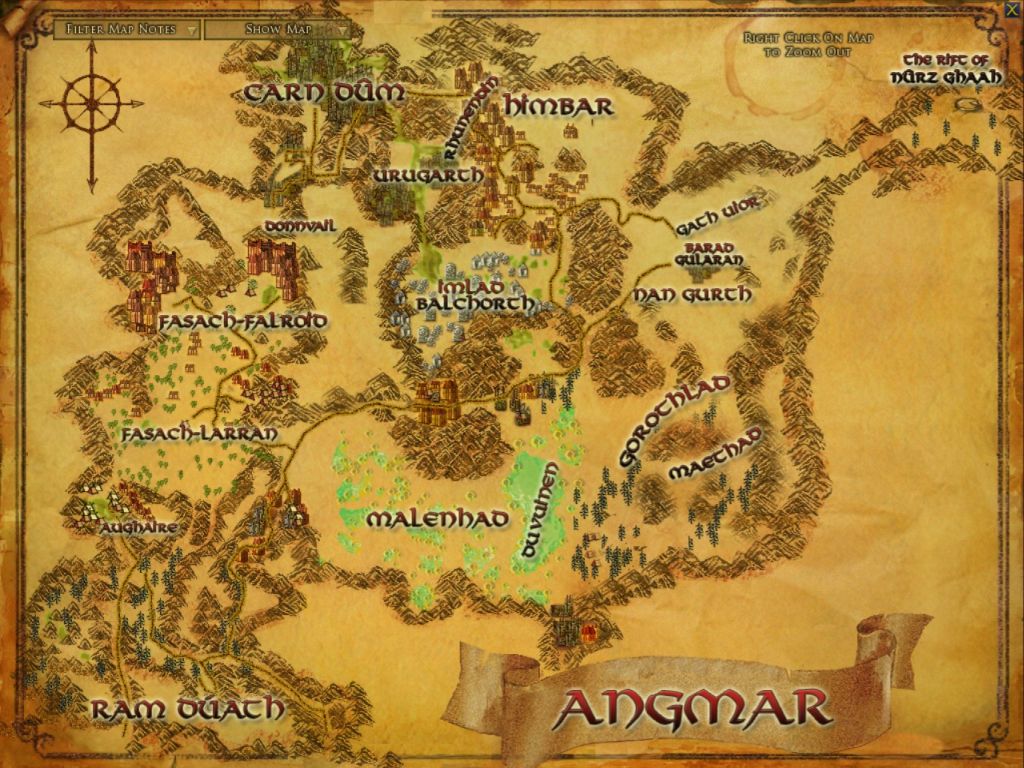 Bestowal
'You are a brave soul, but this next task I ask of you is no small achievement and requires the staunchest of allies! The fell spirits and wights of Imlad Balchorth are terrible, but pale in comparison to their masters.

'I will need you to make your way to the far western depths of Imlad Balchorth and hunt the Gaunt-men. They are responsible for this raising of the Dead and must be stopped if we are to escape this horrid place!

'Go west with your fellows and destroy this menace, then return to me!'
Background
Behind the wights and fell spirits of Imlad Balchorth, there are even greater terrors.
Objectives
Objective 1

Defeat Gaunt-men in Imlad Balchorth (0/5)
Gaunt-men can be found in Imlad Balchorth, west of Myrkworth.

Sigar has asked you to destroy the Gaunt-men in Imlad Balchorth .