Database
Challenge: The Guardian of Sammath Gul (Daily)
Challenge: The Guardian of Sammath Gul (Daily)
Start Zone:
Mirkwood
Start Area:
Dol Guldur
Start Location:
Sammath Gul
Flags:
Repeatable, Fellowship
Items Rewarded:Reputation Increased:
700 Malledhrim
Cash Granted:
56

70

Destiny Granted:
2000
Quest Level:
65
Min Level:
61
Send a correction
Locations with maps:
Mirkwood
Click here for more and bigger maps with filtering options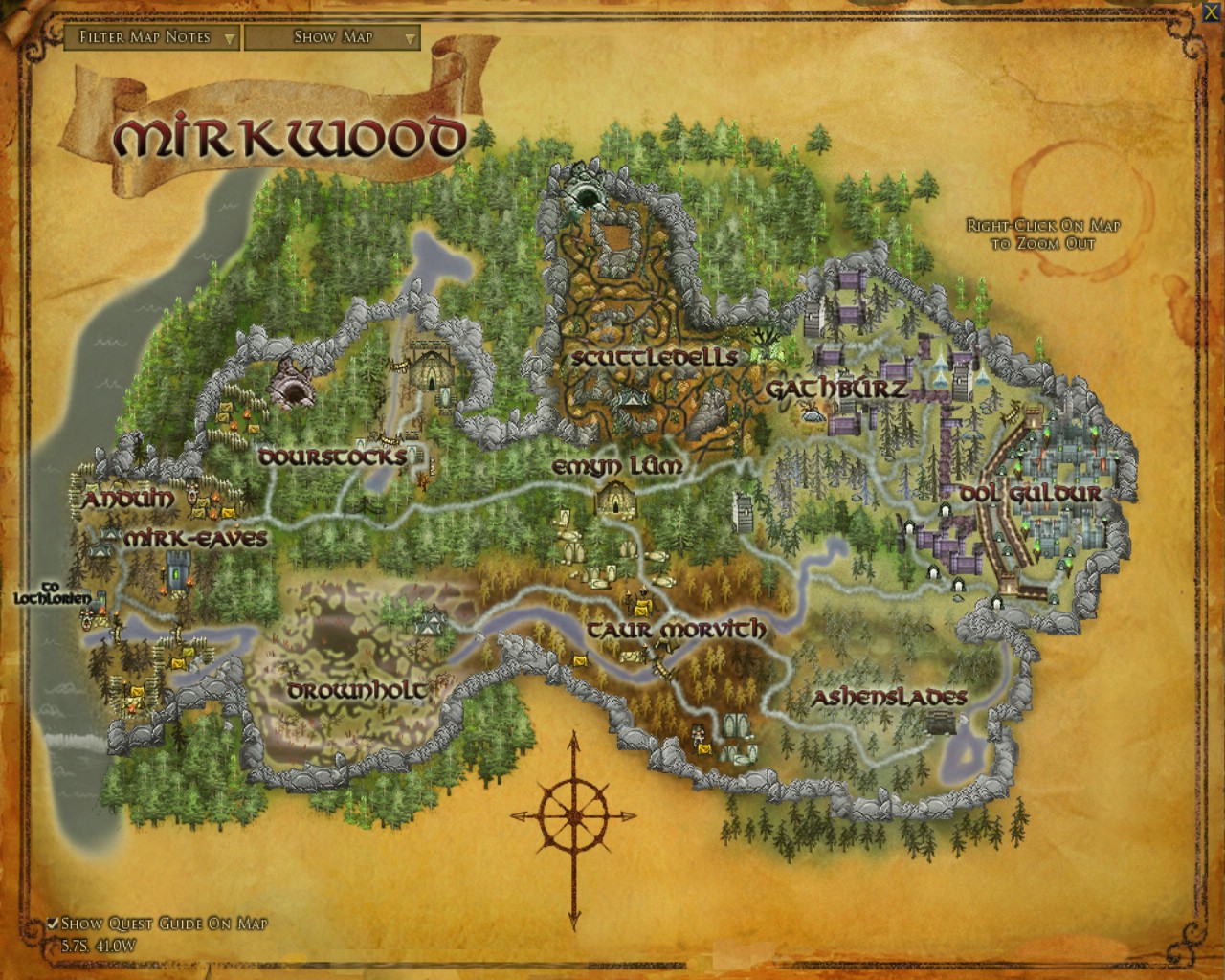 Bestowal
Sammath Gul
"Sammath Gul are the chambers once occupied by the Dark Lord Sauron in the guise of the Necromancer of Mirkwood. Stained by his presence, few now dare enter here..."
Background
In Sammath Gul, the chambers of the Necromancer, the most evil of spirits were summoned and sent forth to do Sauron's bidding. One such spirit still remains, locked behind the doors of Sammath Gul.

This quest will be cancelled if you leave Sammath Gul before completing it.
Objectives
Objective 1

Defeat Gorothul
While Gorothul lives, do not defeat the ancient fell-spirits
Gorothul lies deep within Sammath, a chamber of Dol Guldur.

You should defeat Gorothul and attempt to unlock the doors behind which the spirit Demafaer resides.