Database
Handling the Handlers
Handling the Handlers
Series Name:
Jaws of the Enemy
Start Zone:
Mirkwood
Start Area:
Mirk-eaves
Start Location:
Echad Glamodud
Start Mob:
Goldinwen
Items Rewarded:Reputation Increased:
300 Malledhrim
Cash Granted:
28

35

Exp Granted:
7664
Item Exp Granted:
5602
Destiny Granted:
125
Quest Level:
61
Min Level:
60
Send a correction
Locations with maps:
Mirkwood
Click here for more and bigger maps with filtering options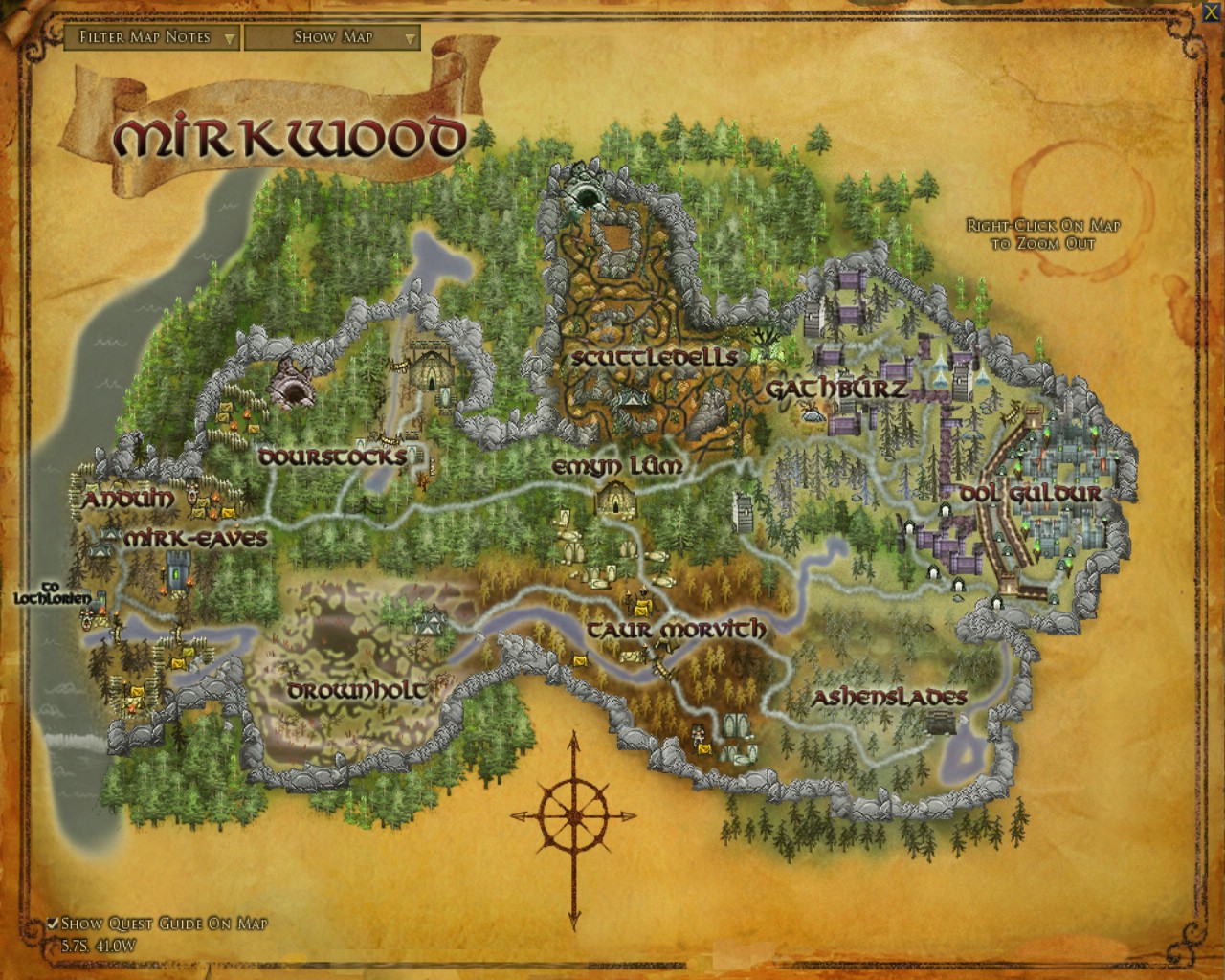 | | |
| --- | --- |
| | Goldinwen |
| | Taughash Warg-master |
| | Maudhul-ulur |
| | Mirk-eaves |
Bestowal
"Besides slaying the Wargs, perhaps there is another way to make their Warg-breeding ineffective. Every camp has a leqader, and these Wargs have many handlers.

'If you would, go to Mauldur-ulur and defeat any goblin-keepers you find. Perhaps by defeating the handlers, the Wargs will be thrown into disarray.

'When you have slain the goblin-keepers, return to me.'
Background
You were unable to defeat all of the Wargs, but Goldinwen has another plan.
Objectives
Objective 1

Defeat the Taughash Warg-keepers in Maudhul-ulur (0/5)
Goblin Warg-keepers can be found at Maudhul-ulur, south from Echad Glamodud.

Goldinwen has asked you to defeat the goblin Warg-keepers in order to throw the kennel into disarray.

Objective 2
Talk to Goldinwen at Echad Glamodud
Goldinwen is at Echad Glamodud, north from Maudhul-ulur.

You should return to Goldinwen and report your success.