Burning Dinner
Start Zone:
Mirkwood
Start Area:
Mirk-eaves
Start Location:
Echad Glamodud
Start Mob:
Nordan
Items Needed:Items Rewarded:Reputation Increased:
300 Malledhrim
Cash Granted:
28

35

Exp Granted:
7664
Item Exp Granted:
5602
Destiny Granted:
125
Quest Level:
61
Min Level:
60
Send a correction
Locations with maps:
Mirkwood
Click here for more and bigger maps with filtering options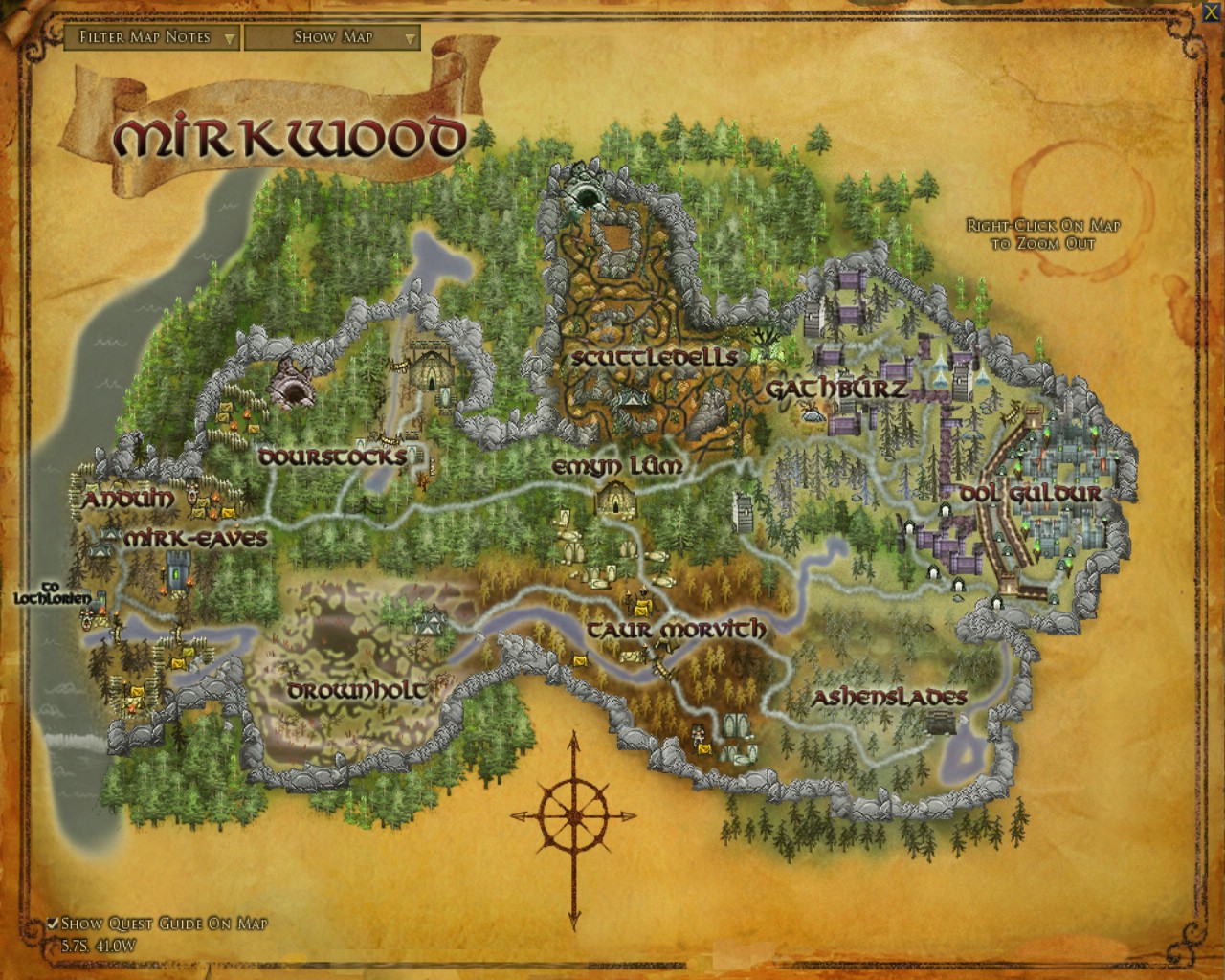 | | |
| --- | --- |
| | Nordan |
| | Maudhul-ulur |
| | Mirk-eaves |
| | Barrel of Warg-food |
Bestowal
'Greetings, Name. Might I have a word with you?

'Goldinwen believes that we can only reduce the threat of the Wargs by destroying both the beats and their handlers. I, however, believe there is a much more efficient way to handle them: destroy their sustenance.

'When next you enter Maudhul-ulur, look for barrels of food for the Wargs...if you destroy these, the Wargs and their handlers will be forced to retreat or at least refrain from foraying against us. This flint, steel, and kindling should be of help'
Background
Nordan has a different approach to dealing with the Wargs and their handlers than Goldinwen's.
Objectives
Objective 1

Burn barrels of Warg-food (0/6)
Barrels of Warg-food can be found at Maudhul-ulur, south from Echad Glamodud.

Nordan has asked you to enter Maudhul-ulur and burn any casks of Warg-food you may find.

Objective 2
Talk to Nordanat Echad Glamodud
Nordan is at Echad Glamodud, north from Maudhul-ulur.

You should return to Nordan with tidings of your success.