Database
A Celebration at the Greenfields
A Celebration at the Greenfields
Series Name:
Festival, Spring
Happens during Event:
Spring Festival
Leads To:
Bullroarer's Brew
Start Zone:
Ered Luin
Start Area:
Falathlorn
Start Mob:
Calendui
Repeat Time:
365d
Flags:
Repeatable
Items Rewarded:Cash Granted:
42

Exp Granted:
393
Quest Level:
10
Min Level:
6
Send a correction
Locations with maps:
The Shire
|
Ered Luin
Click here for more and bigger maps with filtering options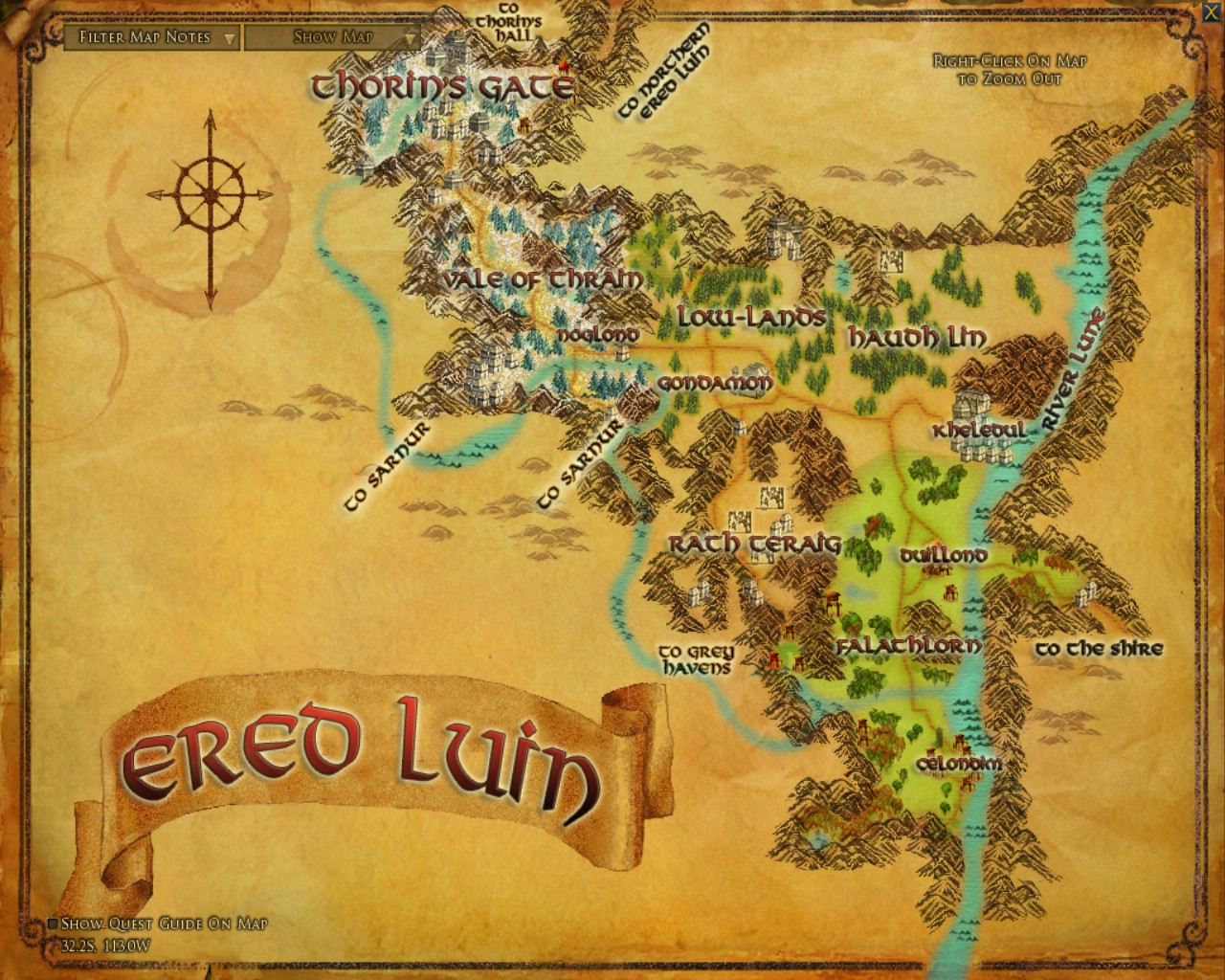 Bestowal
'Merry Ethuilwereth, my good Man! Do you enjoy yhr festivities of Duillond? I hear the little-folk of the Shire are hosting a great celebration of their own, in a little town in their north country. They celebrate the greatness of a hero of their own kind.

'I have never been to a festival of the halflings, but I believe it will be a joyous event! Perhaps I will see you there.'
Background
The Feast of the Greenfields is a treasured holiday in the Shire, taking place in the northern town of Brokenborings.
Objectives
Objective 1
Talk to Sigismond North-took in Brockenborings
The Feast of the Greenfields is being held in Brokenborings in the Shire.

You should speak with Sigismond North-took in Brokenborings for your introduction to the day named for the Bullroarer.
Notes