Database
Commander Fikthrug
Commander Fikthrug
Series Name:
Mirkwood - Thangulhad
Leads To:
Badges of Dishonour
Leads To:
Commander Athdurub
Leads To:
The Howling Regiment
Start Zone:
Mirkwood
Start Area:
Gathburz
Start Location:
Thangulhad
Start Mob:
Rodelleth
Items Rewarded:Reputation Increased:
500 Malledhrim
Cash Granted:
28

35

Exp Granted:
9217
Item Exp Granted:
5602
Quest Level:
65
Min Level:
61
Send a correction
Locations with maps:
Mirkwood
Click here for more and bigger maps with filtering options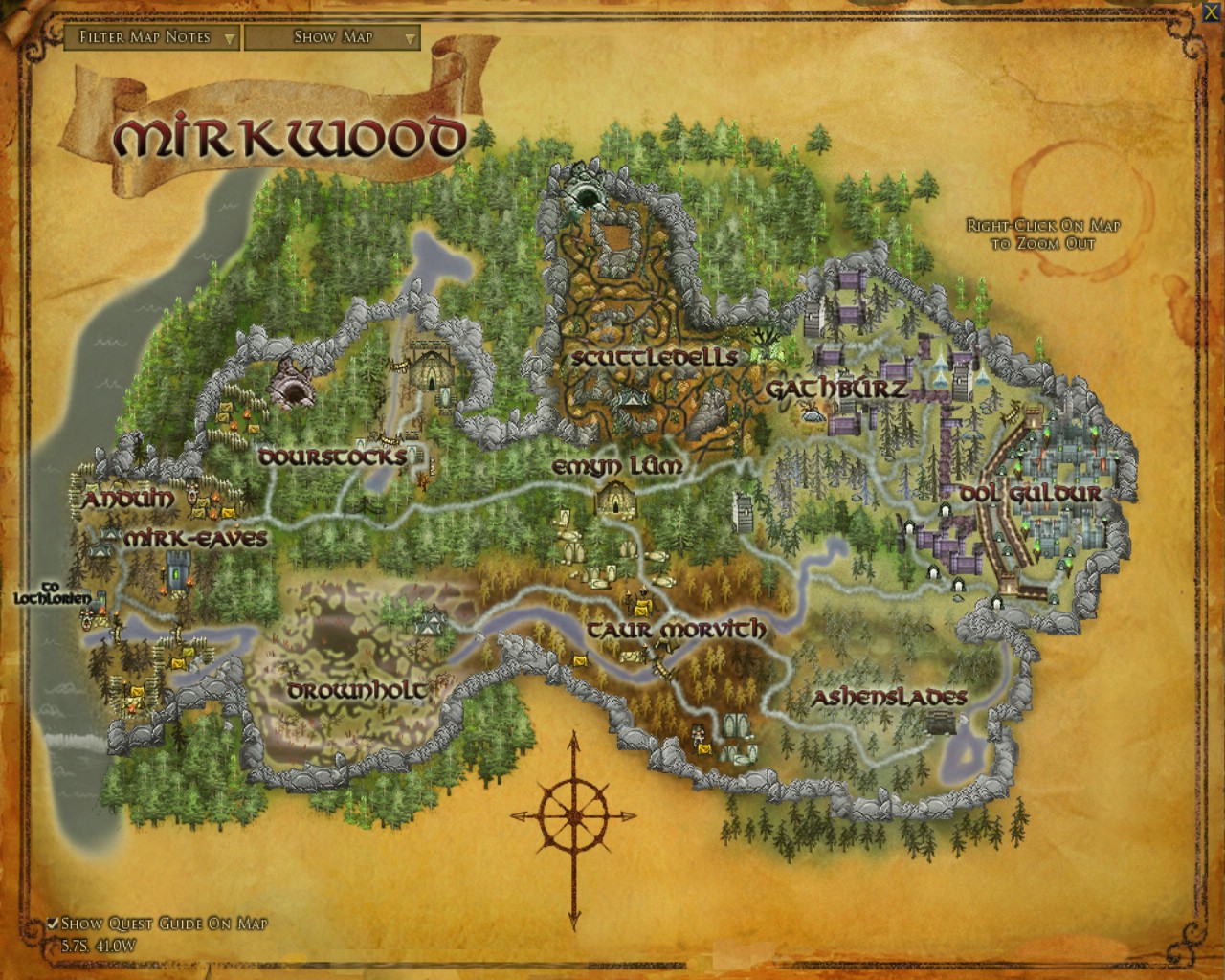 | | |
| --- | --- |
| | Fikthrug |
| | Rodelleth |
| | Burzkala |
| | Gathburz |
Bestowal
'We have learned that the Orcs of Gathburz are led on the ground by a commander named Fikthrug, somewhere in Burzkala.

'Alas, he himself is no more than a pawn of their masters in the tower, so it will not leave them leaderless, but if you can find and defeat this Orc it will be a significant blow to the Orcs' morale.

'Burzkala lies to the north of here. When you have completed this deed, return to me.'
Background
The Orc-garrison at Burzkala is commanded by a fearsome creature known as Fikthrug.
Objectives
Objective 1

Defeat Fikthrug
Fikthrug is at Butzkala, directly north of Thangulhad.

Rodelleth has asked you to find and defeat the Orc-commander Fikthrug.

Objective 2
Talk to Rodelleth in Thangulhad
Rodelleth is in Thangulhad in Gathburz, south of Burzkala.

You should return to Rodelleth in with news of your victory.