Stark Colours
Locations with maps:
Lothlorien
Click here for more and bigger maps with filtering options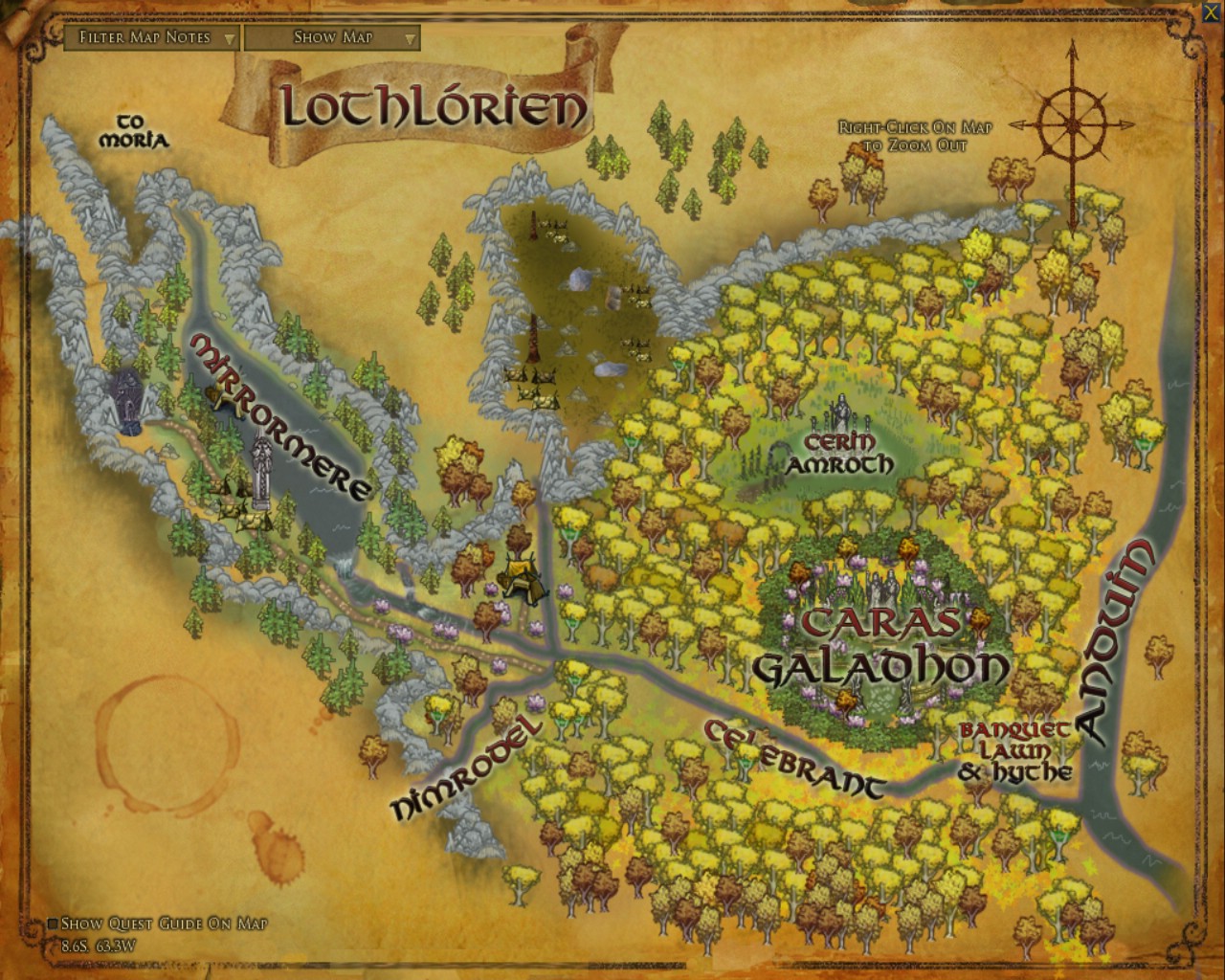 | | |
| --- | --- |
| | Menassiel |
| | Red-berry Bush |
| | White Rock |
Bestowal
'You are willing to help me again? Blessings upon you!

'Artists throughout the Golden Wood produce a near-insatiable demand for the basic colours. Do you recall where to find the raw ingredients required?

'Chalk can be pried out of the soft white stone along the rock-face to the north, and you should also seek berry bushes in the woods to the west, from which you can gather red berries.'
Background
Menassiel is an artist tasked with supplying pigments to other artists in Caras Galadhon. She has asked for your help in gathering the base ingredients for some of the more dramatic colours she will be making.
Objectives
Menassiel is in Cerin Amroth wishes you to collect chalk and red berries, to create the stark colours that help make Elven art so striking.

Chalk can be chipped from white rocks to the north. Gather red berries from the bushes that can be found in the forests to the west.
Having collected the raw materials for red and white pigments, you should bring them back to Menassiel at Cerin Amroth.
Notes
The initial and repeatable versions of this quest are identical. The only difference is there is no cooldown timer between the initial quest and your first repeatable.