A Lost Necklace
Start Zone:
Lothlorien
Start Area:
Egladil
Started By Object:Items Needed:Items Rewarded:Reputation Increased:
1200 Galadhrim
Cash Granted:
11

34

Exp Granted:
4200
Item Exp Granted:
7023
Quest Level:
60
Min Level:
56
Send a correction
Locations with maps:
Lothlorien
Click here for more and bigger maps with filtering options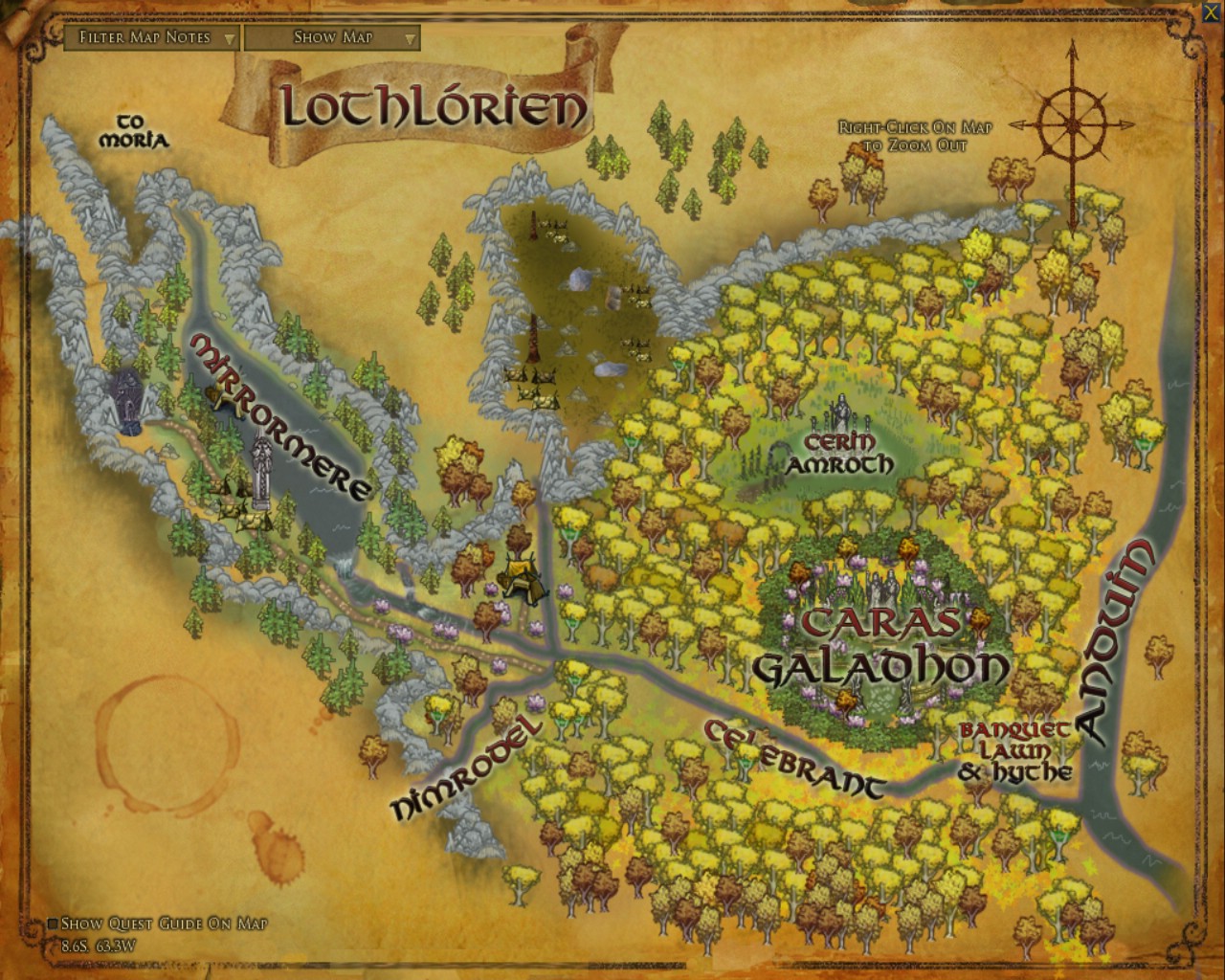 | | |
| --- | --- |
| | Aesbrennil |
| | Glasnir |
| | Hadhelen |
| | Egladil |
| | Imlad Lalaith |
| | The Vinyards of Lorien |
Bestowal
Beneath the waters of this spring you have found a valuable-looking necklace -- perhaps someone dropped it here when they came to draw water from the spring.

One of the Elves in the Vineyards of Lorien may know to whom the necklace belongs.
Background
You have found a finely-wrought necklace under the waters of a spring in Egladil.
Objectives
Objective 1
Talk to Hadhelen in Egladil
Talk to Aesbrennil in Egladil
Talk to Farasdur in Egladil
Talk to Glasnir in Egladil
There are Elves throughout Egladil.

You should speak with the Elves in Egladil and learn to whom the finely-wrought necklace belongs.

Objective 2
Talk to Maririel at Imlad Lalaith
Maririel is in Imlad Lalaith in Egladil.

You should bring the necklace to Maririel to see if she knows to whom it belongs.