Database
The Stinking Ward
The Stinking Ward
Start Zone:
Foundations of Stone
Start Area:
Foundations of Stone
Start Location:
Skumfil
Started By Item:Items Needed:Items Rewarded:Cash Granted:
56

70

Quest Level:
60
Min Level:
58
Send a correction
Locations with maps:
Foundations of Stone
Click here for more and bigger maps with filtering options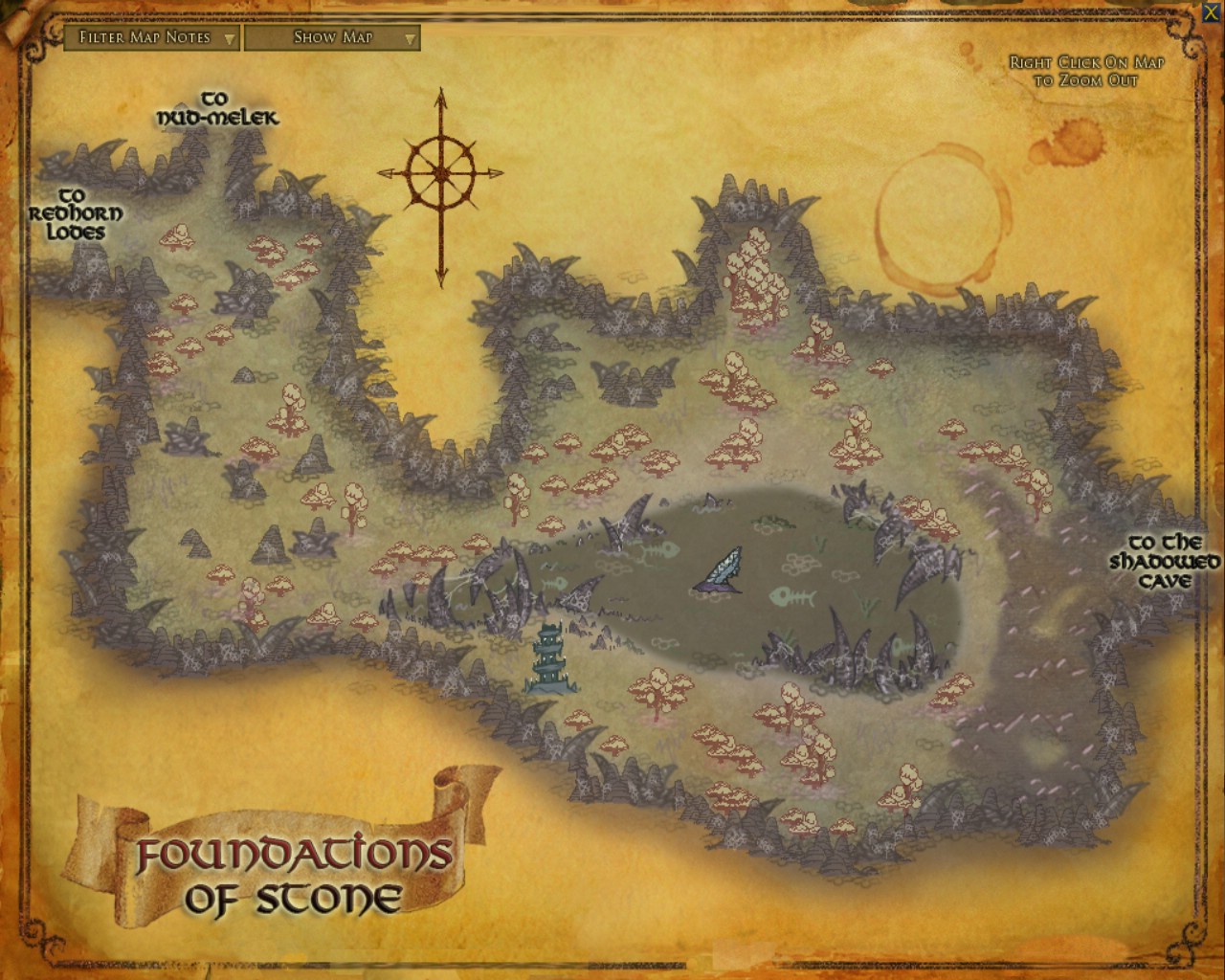 | | |
| --- | --- |
| | Gelirwen (Shadowed Refuge) |
| | Grimreaver |
| | The Shadowed Refuge |
Bestowal
This fragment, found upon the kergrim-king, appears to have been sundered in twain. It is possible that this item can be fused with another like it.

You should find the second half of the object and show them to Gelirwen at the Shadowed Refuge.
Background
A reeking ward found, sundered, upon the corpse of the leader of Skumfil could be means to enter the depths of the area plagued by the kergrim and insects.
Objectives
Objective 1
Collect the queen's fragment (0/1)
Gelirwen is at the Shadowed Refuge.

You discovered an item on the master of Skumfil. It is possible that another half of the item rests on the other combatant at the location.

Objective 2
Bring the fragments to Gelirwen at the Shadowed Refuge

You discovered an item on the master of Skumfil. It is possible that another half of the item rests on the other combatant at the location