Database
Scourge of the Dale
Scourge of the Dale
Prerequisite:
Riders in the Dale
Series Name:
Riders in the Dale
Start Zone:
Lothlorien
Start Area:
Nanduhirion
Start Location:
Mekhem-bizru
Start Mob:
Otam
Items Rewarded:Cash Granted:
28

35

Quest Level:
60
Min Level:
56
Send a correction
Locations with maps:
Lothlorien
Click here for more and bigger maps with filtering options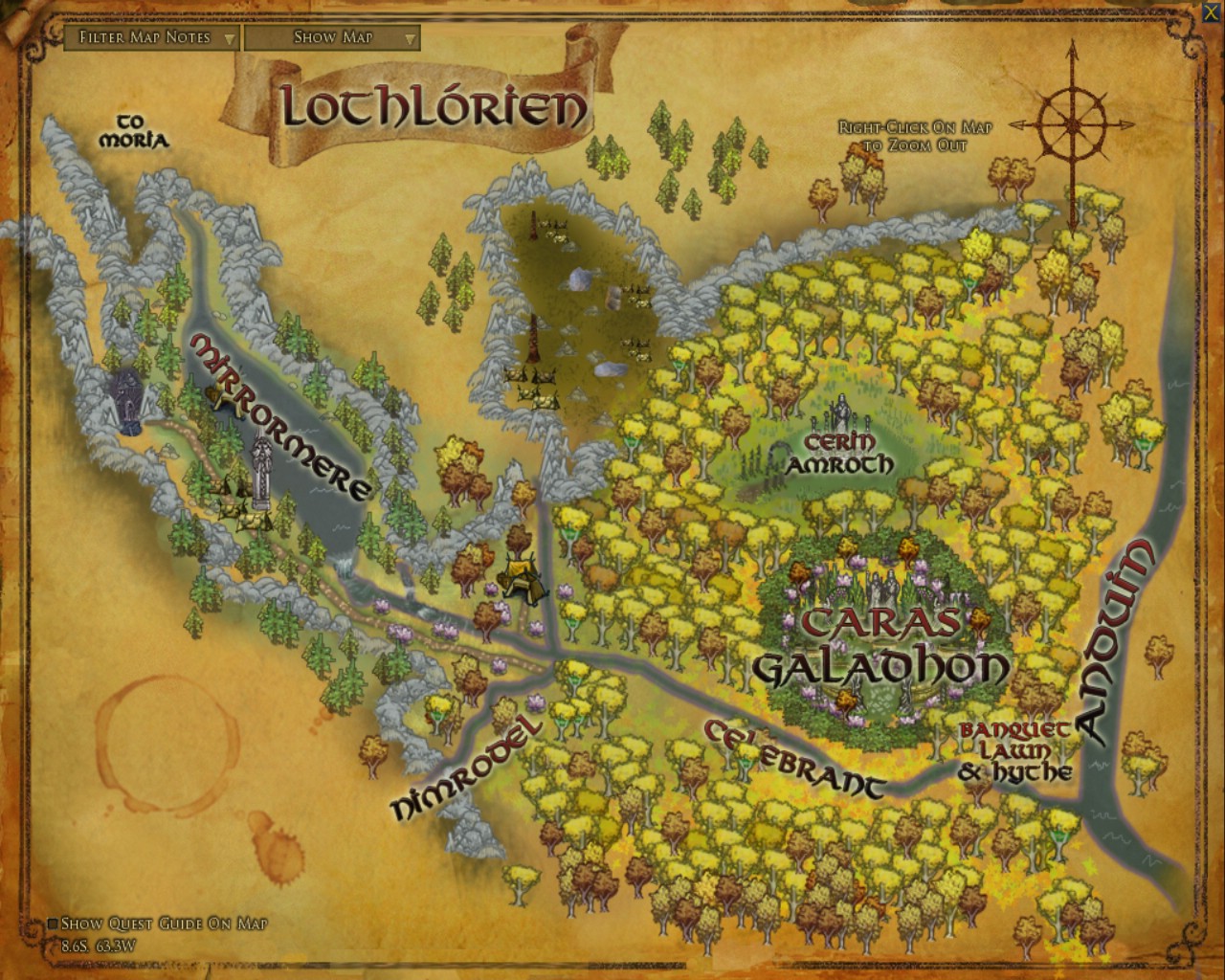 | | |
| --- | --- |
| | Dulgurz |
| | Otam |
| | Athmadhul |
| | Nanduhirion |
Bestowal
'We need your help, Name There is a Warg-rider that comes at night, just as the sun sets. We can do naught to stop him, no trap has worked. He is slowly killing us off one-by-one.

'I think Alrekur feathered him with an arrow the last time he came, because we have not seen him for a couple of days, but I have no doubt his fury is growing while his Warg's wounds heal.

'Dulgurz, the Warg-rider, must be stopped. We cannot keep liing this way, never knowing when the Warg-rider will attack next. Head south-east, to Athmadhul, he should be recovering there. But be wary, the arrow only nicked him: do not underestimate him...bring a friend or two to defeat him.'
Background
Dulgurz has terrorized the dwarves of Dimrill Dale since they first set camp.
Objectives
Objective 1
Defeat Dulgurz
Dulgurz is at Athmadhul, south-east of Mekhem-bizru.

Otam told you of a particulary dangerous warg-rider, Dulgurz, who must no longer be allowed to roam the Dimrill Dale. He warned you to bring a friend or two with you.