Database
The Miner's Plight
The Miner's Plight
Prerequisite:
The Mark of Loyalty
Leads To:
Skirmishers to the Fore
Start Zone:
The Silvertine Lodes
Start Area:
The Silvertine Lodes
Start Location:
The Deep Descent
Start Mob:
Thalfar
Items Rewarded:Cash Granted:
25

90

Exp Granted:
4708
Item Exp Granted:
6233
Quest Level:
53
Min Level:
49
Send a correction
Locations with maps:
The Silvertine Lodes
Click here for more and bigger maps with filtering options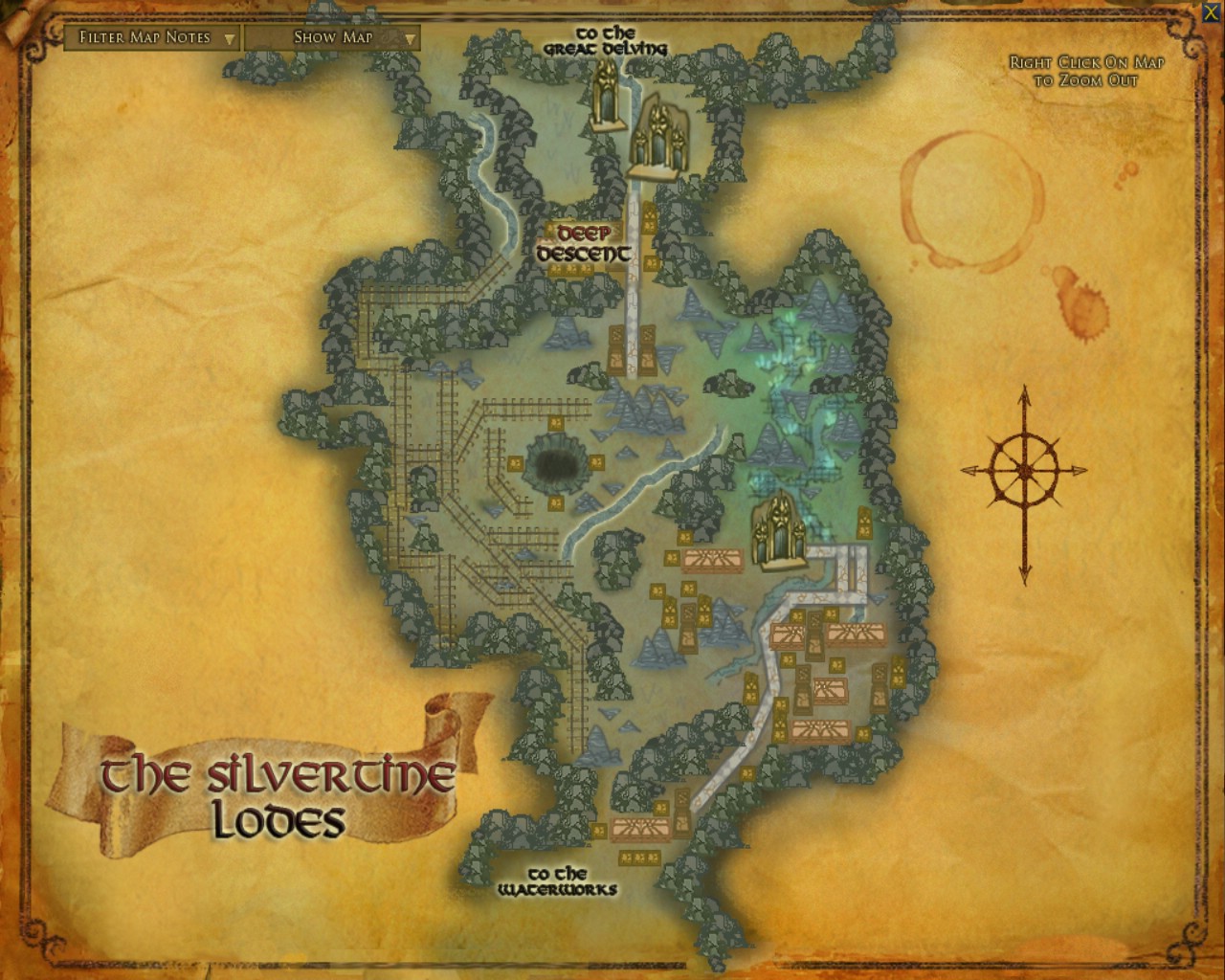 | | |
| --- | --- |
| | Deep-claw Gnasher |
| | Deeps Glow-worm |
| | Diseased Dragonet |
| | Grodbog Worker |
| | Thalfar |
| | Menem-berej |
Bestowal
'Forgive me for placing yet another burden upon you, but the miners have complained that the platform of Menem-berej is frequently overrun by goblins or other creatures, and they need it patrolled more frequently to keep such threats at bay while they prospect for Mitrhil.

'I'll be honest, I don't think there is so much as a flake of Mothril left down there to find - but they are determined to search, and I can't have them being killed off by the creatures down there! I need you to go patrol that platform and clear it of creatures to ensure the miner's safety.'
Background
Thalfar has asked you to patrol the huge mining platform of Menem-berej to the south.

He needs it clear of creatures so that the miners can safely prospect for Mithril.
Objectives
Objective 1
Creatures defeated (0/8)
Patrol the platform of Menem-berej to the south of the Deep Descent, and clear the area immediately around it of any dangers.

Objective 2
Talk to Thalfar
Thalfar is in the Deep Descent within the Silvertine Load.

Return to Thalfar and inform him that the platform has been cleared, for now.