Database
Foray Into the Barrow-downs
Foray Into the Barrow-downs
Start Zone:
Bree-town
Start Area:
Bree
Start Mob:
Newbold Leafcutter
Cash Granted:
2

15

Exp Granted:
1066
Quest Level:
16
Min Level:
11
Send a correction
Locations with maps:
Bree-town
Click here for more and bigger maps with filtering options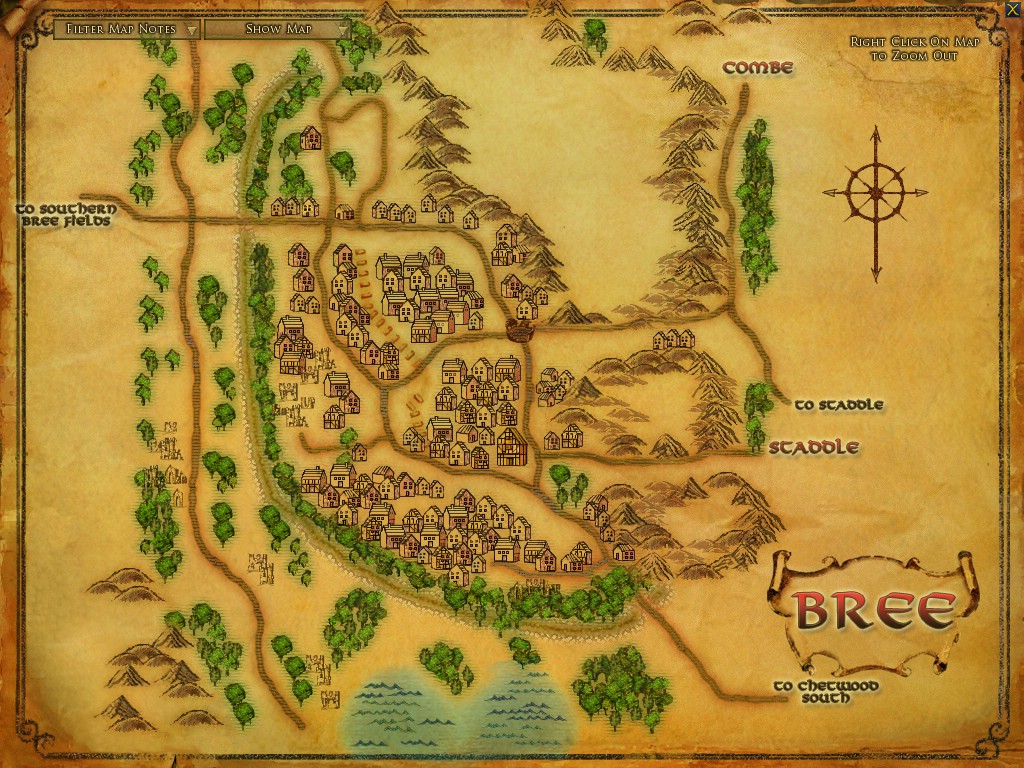 Bestowal
'Greetings! Do you have a moment? I've lived a long time here in Bree-land, but in my long life I've never taken the time to learn the land's history. Now, near the end of my days, I find I want to know what came before.

'I've decided to begin me learning with the Barrow-downs. I remember tromping over those hills as a lad and seeing some of those barrows had fallen into a ruin. I remember lots of broken stones, covered in rune-letters, littering the ground, especially near "The Dead Spire." I'd love a few of those rune-stones.

'Interested in bringing me, say, three of the stone fragments from near the Dead Spire? Perhaps we can both learn a bit of history.'
Background
Newbold Leafcutter, an aged resident of Bree, is interested in learning the history of the Barrow-downs.
Objectives
Objective 1

Collect Carved Stone (3)

The Dead Spire lies due south of the northern entrance to the Barrow-downs. Newbold Leafcutter waits for you beyond the High Bridge at the southern end of the Upper Way in Bree.

Newbold Leafcutter wants you to gather rune-marked stone fragments from near the Dead Spire, then return to him in the Upper City of Bree.

Objective 2

Talk to Newbold Leafcutter
'What? Fell creatures attacked you as you tried to gather these stones? How terrible? I'd heard of these "barrow-wights" in old tales, but I never thought they truly existed! Here though, let me examine those stones you found. Perhaps they can explain why such creatures inhabit the hills where so many great men are buried.

'Well, these runes reveal nothing new. Each stone gives a bit of an account of the man who was buried there. There's nothing to reveal why these terrible creatures have taken up i nthose barrows. This is quite a mystery.'

Notes
At the Dead Spire (32.1S, 55.1W) there are lots of stone fragments and one urn. Archers pop at least two at a time while you try to gather them. Find the Northern entrance to the Barrow-Downs and follow the path, when the area opens up go due South until you see a Wight mound, strafe to the right a few feet and continue South and you should be able to see the Spire in the distance. On the map it is located beneath the second R in Barrow Downs.


NOTICE:
This quest was removed from the game, and was replaced by the quest:
The Dead Spire