Database
A Lesson From Lord Elrond
A Lesson From Lord Elrond
Prerequisite:
The Wisest Way is Contemplation
Series Name:
The Wisest Way
Required Class:
Lore-master
Start Zone:
Thorin's Gate
Start Area:
Thorin's Gates
Start Mob:
Isdi
Flags:
Class, Solo
Cash Granted:
24

85

Exp Granted:
3204
Quest Level:
50
Min Level:
45
Send a correction
Locations with maps:
Rivendell
|
Thorin's Gate
Click here for more and bigger maps with filtering options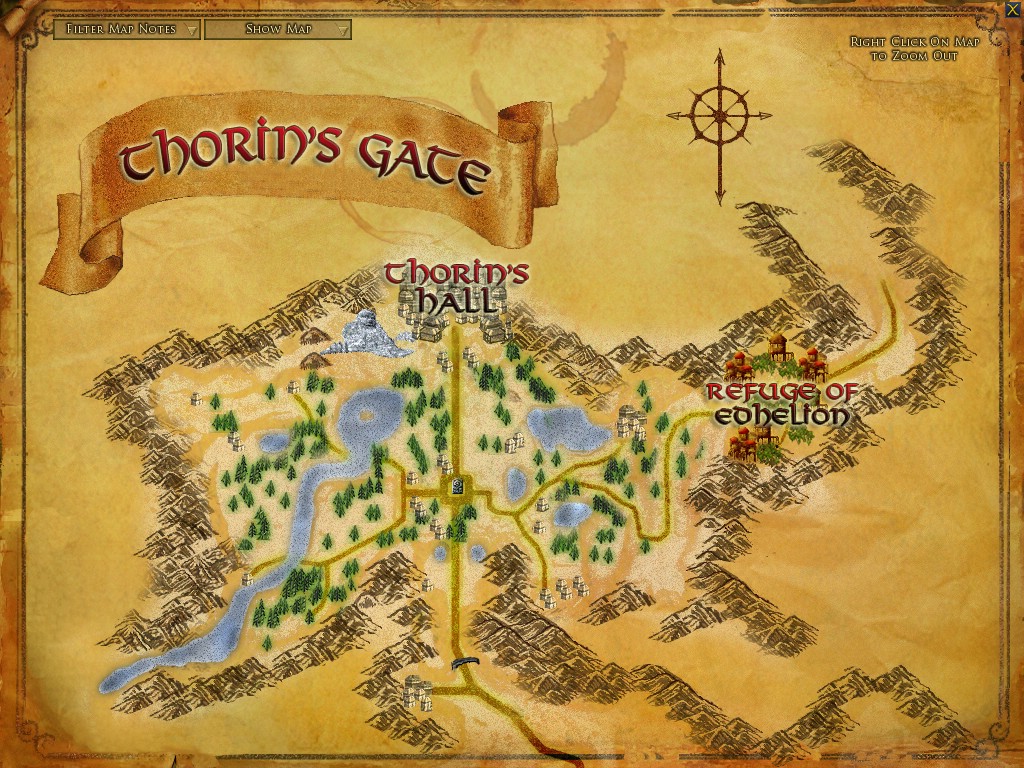 Bestowal
'I wonder at your garb, Name. Why have you not sought to fashion articles appropriate to our calling that reflect your desire for study? Gladly will I help you with this, if you wish it!

'But I give to you words of caution, for such articles will not come easily. Their tale will be one of hardship and sorrow, but its end will be full of triumph and victory, Do not despair, for though the road be hard, a lore-master knows its end is sweet. Speak to me if you are ready, and I will tell you what awaits beyond the dark corners, down your road.'
Background
Isdi believes that Master Elrond may have some words to impart to a lore-master of your great wisdom.
Objectives
Objective 1
Complete Articles of Mystery
Complete Implements of Knowledge
Isdi knows of legendary lore-master who could teach you great lessons, but first you must be suitably outfitted.

Objective 2
Isdi is at the ruins of Edhelion, on the slopes above Thorin's Hall, in Ered Luin.

Objective 3
Elrond is in the library of the Last Homely House, in the Vale of Imladris.

The lore-master Isdi believes that Elrond would wish to speak with you, and that you might learn something from his teachings.
Notes