Database
Troves and Trickery -- Bree
Troves and Trickery -- Bree
Series Name:
Festival
Happens during Event:
Harvest Festival
Start Zone:
Bree-town
Start Area:
Bree
Start Mob:
Bryony Elmwood
Quest Time:
20m
Repeat Time:
1d
Flags:
Repeatable, Solo
Items Rewarded:Quest Level:
11
Send a correction
Locations with maps:
Bree-town
Click here for more and bigger maps with filtering options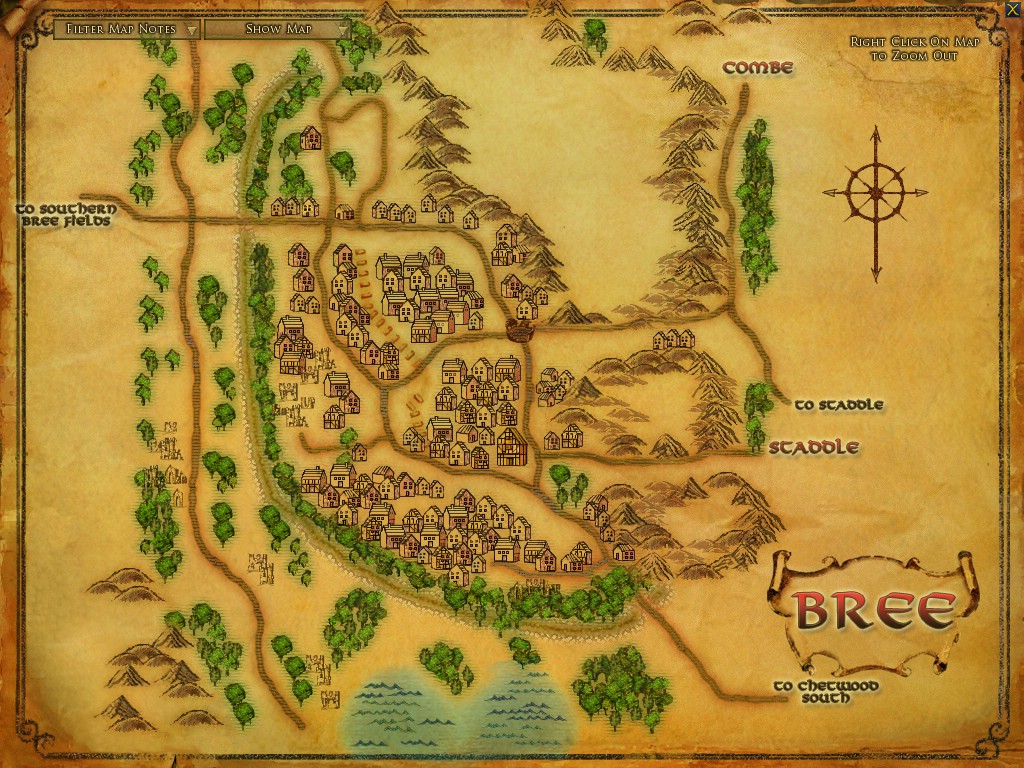 | | |
| --- | --- |
| | Bryony Elmwood |
| | Lily Sandheaver |
| | Mat Heathertoes |
| | Tad Ashmead |
| | Tad Leafcutter |
| | Bree |
Bestowal
There are many folk in Bree-town who might be
interested in participating in your game of Troves and
Trickery.

Bryony Elmwood has challenged you to a game of
Troves and Trickery. You should speak to serveral
townspeople and perform trick for their amusement.
Background
Troves and Trickery is a festival tradition among many cultures, where participants try to please a number of celebrants with their tricks in order to receive a prize.
Objectives
Objective 1
Play Troves and Trickery in Bree (0/4)

Objective 2
Talk to Bryony Elmwood
Notes
Tricks you do for four npc's in Bree-town (yes, this is far from the quest giver but you are given mire time):

The first townsperson is located 30.6S, 52.0W
you /scold him

The second townsperson is located at 30.9S, 52,6W
you /crazy him

The third townsperson is located outside the auction hall at 31,9S, 50.6W
you /no her

The final townsperson is located on the porch of the building to the south of the
The Prancing Pony, at 29.9S, 51.3W
you /Whippitydo her

Keep in mind, you must talk to the npc, and target them, as you use the emote.
Also you only have 35 minutes to complete this quest.