To Imlad Gelair
Start Zone:
Rivendell
Start Area:
Rivendell Valley
Start Location:
The Last Homely House
Start Mob:
Barbethnir
Cash Granted:
7

84

Exp Granted:
1508
Quest Level:
35
Send a correction
Locations with maps:
Rivendell
Click here for more and bigger maps with filtering options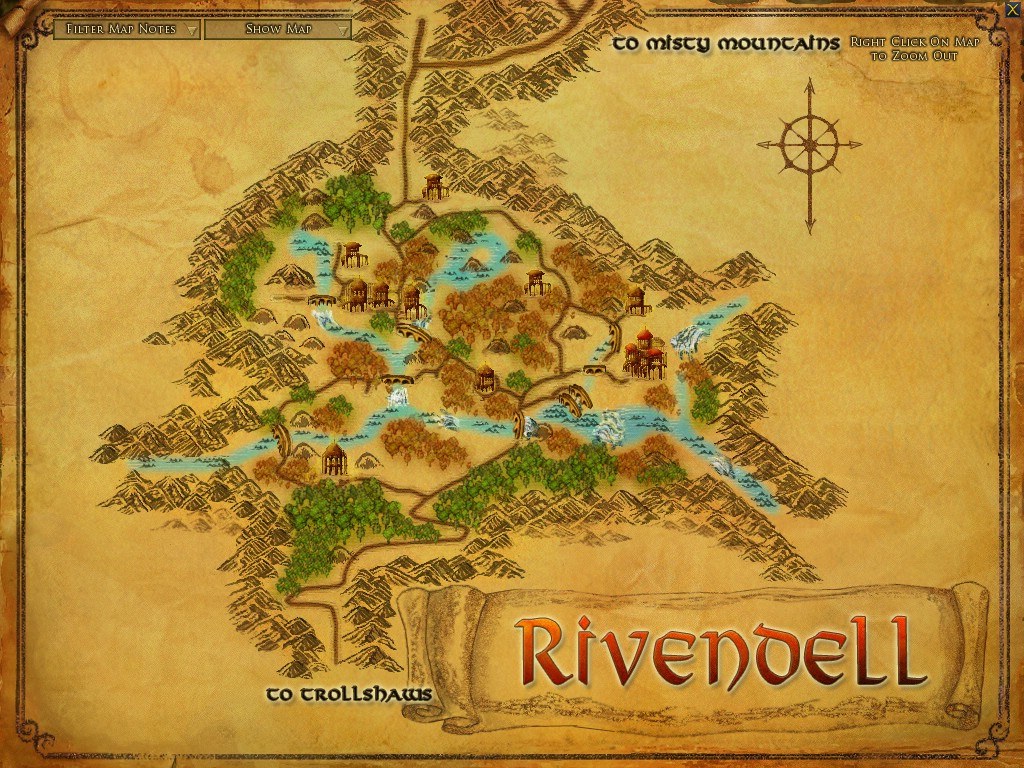 | | |
| --- | --- |
| | Atharbain |
| | Barbethnir |
| | Imlad Gelair |
Bestowal
'Name, it has become clear that your loyalties stand firmly with our House. The Elves of Rivendell are grateful for your service, and already a few of our bards take up their quills, prepared to spread the knowledge of your deeds in harmonious melodies.

'After some dicussion, the Defenders of Imlad Gelair were instructed to welcome you to our sanctuary high upon the hills, overlooking The Last Homely House.

'You will find Imlad Gelair to the south, across the Falls of Imladris at the end of a low road which leads west. When you arrive, speak with Atharbain. She will be expecting you.'
Background
After spending some time with you, the Elves of Rivendell are prepared to welcome you into the inner halls of Imlad Gelair.
Objectives
Objective 1

Talk to Atharbain
Imlad Gelair is located to the south-east of the Last Homely House, below the falls of Imladris.

You have been instructed to speak with Atharbain in Imlad Gelair.
Notes
You must have Acquaintance with the Elves of Riveldell to get this quest.