Database
A Lesson from Samwise Gamgee
A Lesson from Samwise Gamgee
Locations with maps:
Rivendell
|
Ered Luin
Click here for more and bigger maps with filtering options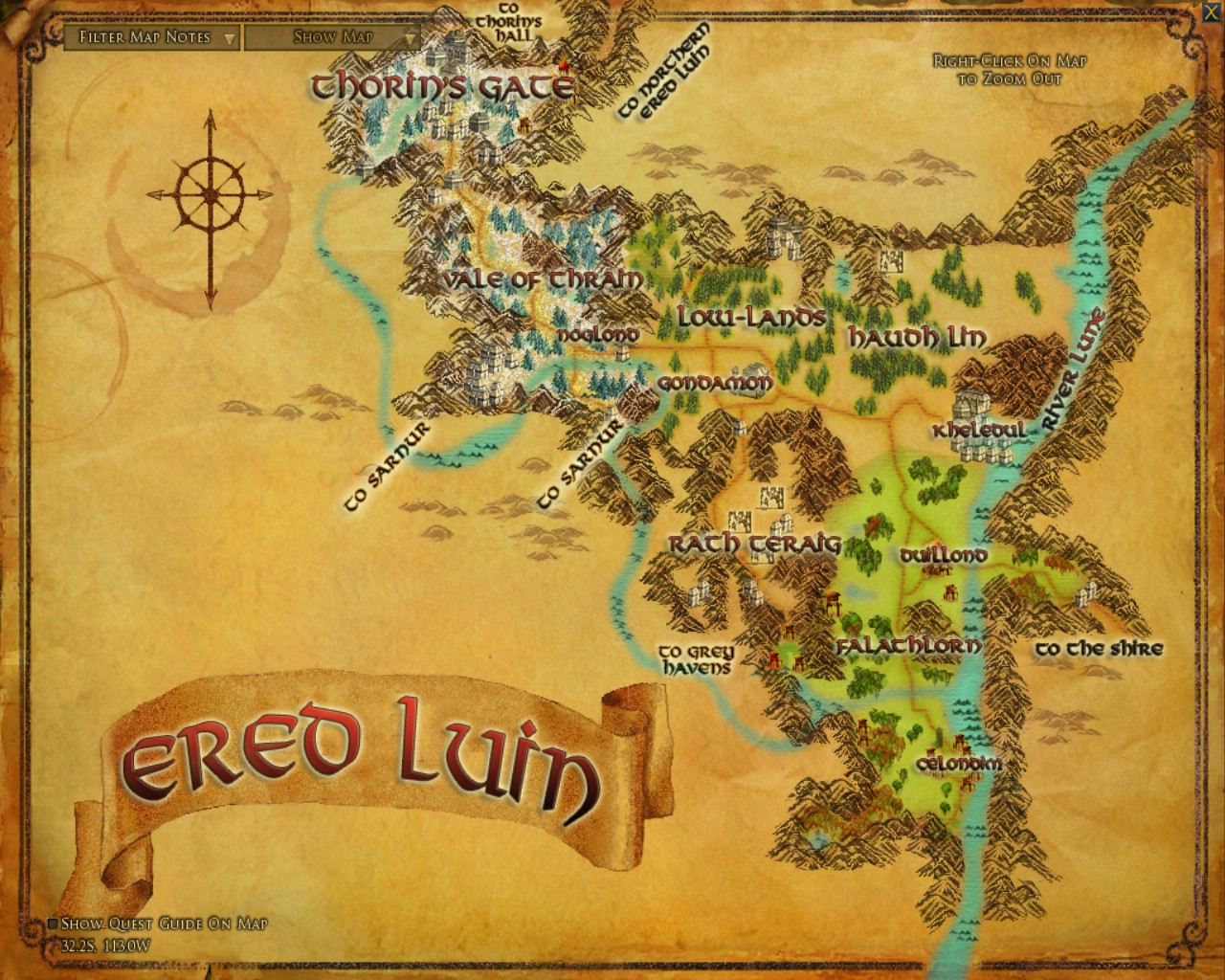 Bestowal
"I'd like to take a moment to congratulate you on your accomplishments, Instigator. You have got to be the most dedicated guardian I have even met!

"If I am to believe the rumours, though, there is one that puts even your skills to shame! I've heard from my brother down south in a small town called Needlehole that there's an incredible guardain who calls the Shire his home. This guardian is apparently unmatched, and his name is Samwise Gamgee.

"My brother said he's not in the Shire any longer, so he didn't have a chance to meet this Samwise and learn any lessons he might have for a fellow guardian, and no one seems to know where he has gone! If you can find this Samwise, I'm sure he'd teach you a thing or two, since your such an accomplished guardian, same as he is!'
Background
Wali heard that Samwise Gamgee is an extremely skilled guardian, peerless and without compare.
Objectives
Objective 1
Talk to Samwise Gamgee
The whereabouts of Samwise Gamgee are currently unknown to Wali

Wali thinks you should speak with Samwise Gamgee, rumoured to be a guardian of unmatched skill, with the hope that he could teach you a thing or two.
Notes
Reward:
To the King
Legendary Trait
You are able to make a powerful attack against an enemy who has suffered from Overwhelm or Thrust, potentially knocking it down.