Database
The Rite of Clucath
The Rite of Clucath
Prerequisite:
Crannog's Fifth Challenge
Included in Quest:
Instance: The Rite of Clucath
Leads To:
Fail-a-Khro Retaken
Leads To:
The Brimstone Swamp
Includes Quest:
An Understanding
Start Zone:
Angmar
Start Area:
Aughaire
Start Mob:
Crannog
Items Rewarded:Cash Granted:
22

75

Exp Granted:
5643
Quest Level:
44
Min Level:
40
Send a correction
Locations with maps:
Angmar
|
Angmar
Click here for more and bigger maps with filtering options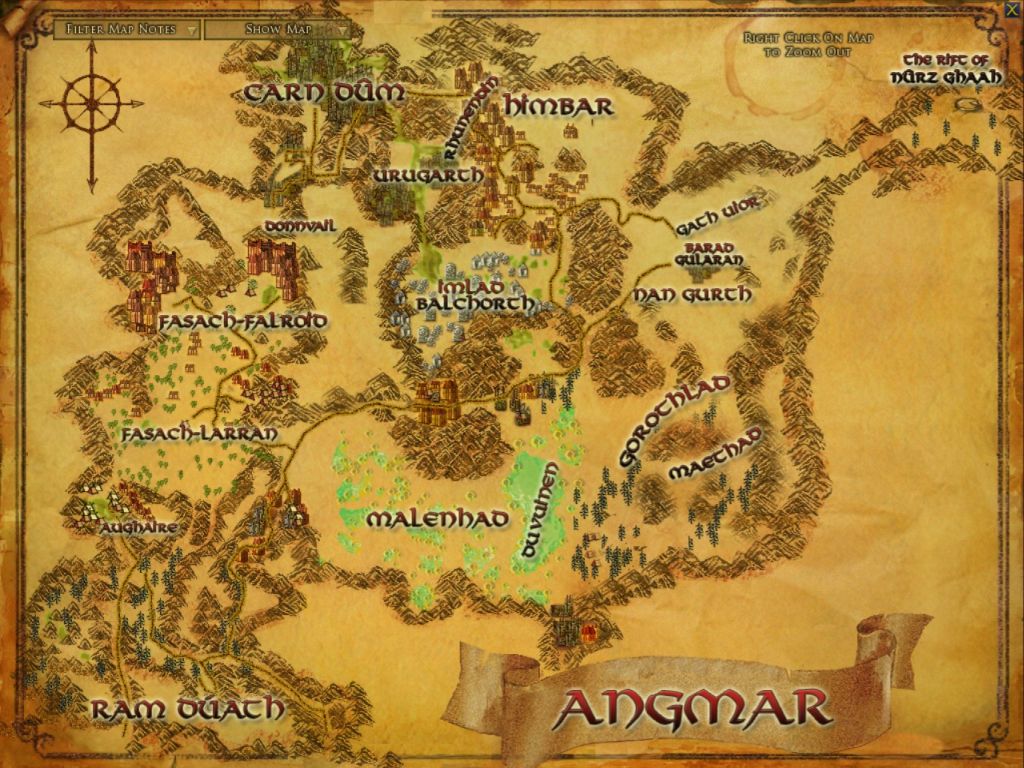 | | |
| --- | --- |
| | Camran |
| | Crannog |
| | Tasgall |
| | Aughaire |
| | Fasach-larran |
Bestowal
'The time of Clúcath is almost upon us, and you must prepare yourself to do battle; despite your prowess against the warriors of the Trév Gállorg, it will not be enough. You need a greater ally: that of knowledge.

'Many among the Trév Gállorg witnessed the unlawful breaking of the rites of Clúcath in which Nekhtan's father was slain, and they may have some words by which you will avoid a similar fate.
'Osbail, by my ruling-seat, can tell you how Násan met his end and perhaps give you some manner of avoiding a similar fate. Camran, at the centre island of Aughaire, will tell you which of the warriors of the Trév Duvárdain you may be facing. Tasgall, hunter of the hill-beasts south-east of Nád Nathair, may have learned something during his sojourn that will be of aid to you. Speak with these three, and any others who may be able to help, and return to me before long. The Clúcath will not wait forever.'
Background
Crannog's design has been revealed: your Fém is to stand for the Trév Gállorg in Clúcath against the Trév Duvárdain and their Angmarim masters.
Objectives
Objective 1
Talk to Osbail
Talk to Camran
Talk to Tasgall

Objective 2
Talk to Crannog

Objective 3
Talk to Crannog and travel to Fail-a-Khro

After completing the instance.

Objective 4
Talk to Crannog
Notes
If you are having trouble with this quest, go talk to Nekhtan and complete An Understanding first, then try again. Nekhtan will arrive just before the fighting starts, replace Cana, and stand at your side. He is a Defender and will definitely open up a can on them.
An Understanding is ONLY available if you currently have this quest and have not completed it.