Database
Eliminate the Darkwater
Eliminate the Darkwater
Start Zone:
Angmar
Start Area:
Myrkworth
Start Mob:
Sigar
Flags:
Small Fellowship
Items Rewarded:
Always Receive:
Select One of:
Reputation Increased:
500 Council of the North
Cash Granted:
24

15

Quest Level:
48
Min Level:
43
Send a correction
Locations with maps:
Angmar
Click here for more and bigger maps with filtering options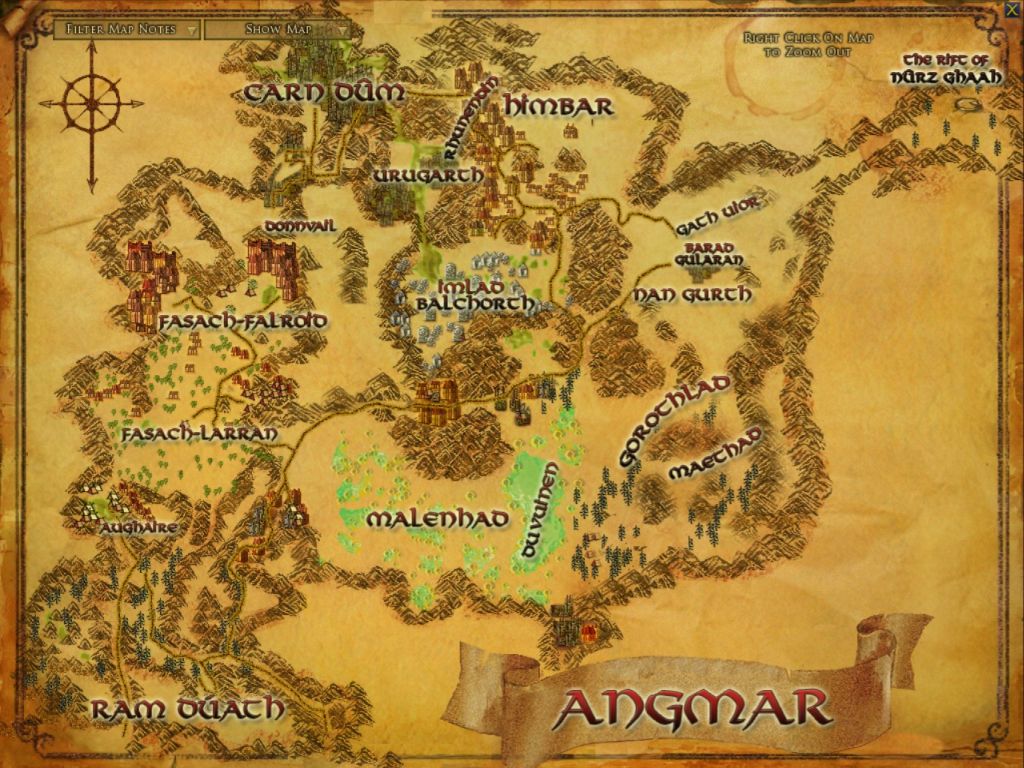 Bestowal
'When we were prospecting through Imlad Balchorth, a strange and terible thing happened: the water intself rose up and attacked us! I have never seen such a thing in my long life.

'It is a four water indeed that houses the evil spirits of the darkwater. These terrible creatures must be banished if any peace is to be brought to my people trapped here. Please, go forth and destroy as many of the darkwater as you can.

'Come to me when the deed is done, and we will have more to speak of.'
Background
Wights are not the only source of terror in the Imlad Balchorth.
Objectives
Objective 1
Defeat darkwater in Imlad Balchorth (0/15)

Dakwater can be found in Imlad Balchorth, west of Myrkworth.

Sigar has asked you to destroy the darkwater in Imlad Balchorth.

Objective 2
Talk to Sigar