The Eldgang
Start Zone:
Angmar
Start Area:
The Rift of Nurz Ghasu
Start Location:
Iorelen's Camp
Start Mob:
Iorelen
Flags:
Raid, Fellowship
Items Rewarded:Reputation Increased:
500 The Eldgang
Cash Granted:
49

70

Quest Level:
50
Send a correction
Locations with maps:
Angmar
Click here for more and bigger maps with filtering options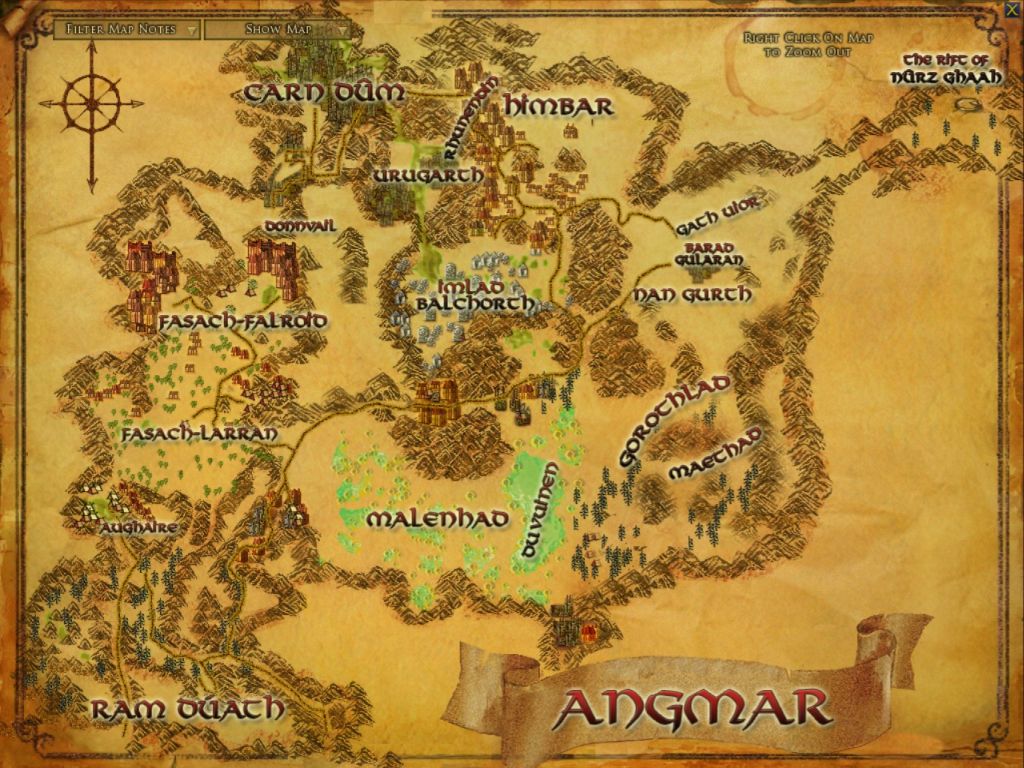 Bestowal
Master Elrond sent me here to the Rift, which is called Nurz Ghashu by the Enemy, to investigate rumours of forays therein by Angmar's forces. There are veins of valuable metals and a variety of deadly mushrooms which might be used to produce a terrible weapon for the Enemy.

Lord Glorfindel told me, as well, of a legend of a race of giants which dwell deep in the heart of Nurz Ghashu. This legend greatly interests me, for it is said these giants, the Eldgang, are not of an evil bent and may help us to combat Angmar.

Will you enter the Rift and seek out the Eldgang? If you find them, I will reward you according to your deeds.

Background
Iorelen was sent to the rift of Nurz Ghashu to investigate te activities of Angmar in the area and the existence of a deadly mushroom found there which could be used by the Enemy to create a terrible weapon. He is also seeking a race of giants which he learned from Glorfindel at Rivendell.
Objectives
Objective 1
Find the Eldgang
The Eldgang can be found deep within the Rift of Nurz Ghashu.
Objective 2
Return to Iorelen
Iorelen is at Iorelen's Camp
You should return to Iorelen with news of what you found within the Rift.