Database
Leaders of the Deep
Leaders of the Deep
Prerequisite:
Memory of the Wargs
Start Zone:
Misty Mountains
Start Area:
Western Bruinen Source
Start Location:
Gloin's Camp
Start Mob:
Vighar Roadwalker
Items Rewarded:Cash Granted:
39

76

Quest Level:
50
Send a correction
Locations with maps:
Misty Mountains
|
Misty Mountains
Click here for more and bigger maps with filtering options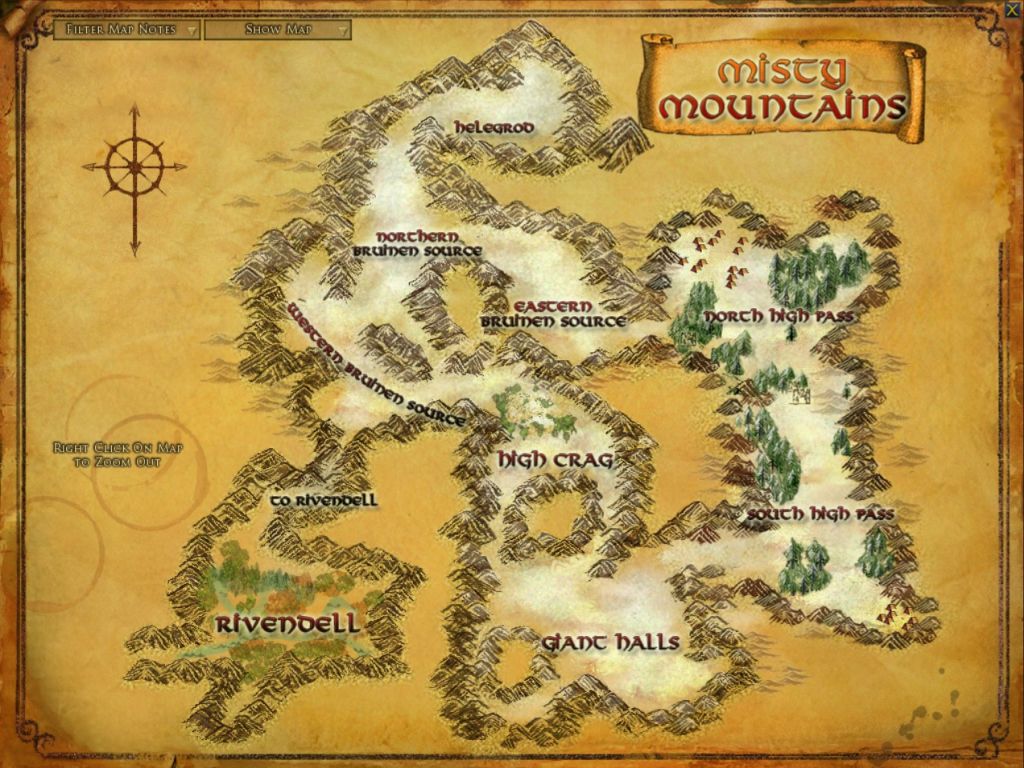 Background
Gloin tells me you have been working with him to discover why the goblins of Goblin-town have become so bold. I thought you would like to know that he informed me of a good number of leaders within Goblin-town that need to be found and disposed of to weaken the goblins' resolve.

I do not know where within the depths you will find these leaders, but when you do, you should deal with them expediently.

Goblin-town is far to the northwest of this camp, and you will find these goblin-leaders throughout the place.
Objectives
Objective 1
Find and defeat Zagh Master of the Guard
Find and defeat Farmak the Best Runner
Find and defeat Dagal the Observer

Objective 2
Talk to Vighar Roadwalker at Gloin's camp