Database
Free Peoples at Tol Ascarnen
Free Peoples at Tol Ascarnen
Locations with maps:
Ettenmoors
|
Ettenmoors
Click here for more and bigger maps with filtering options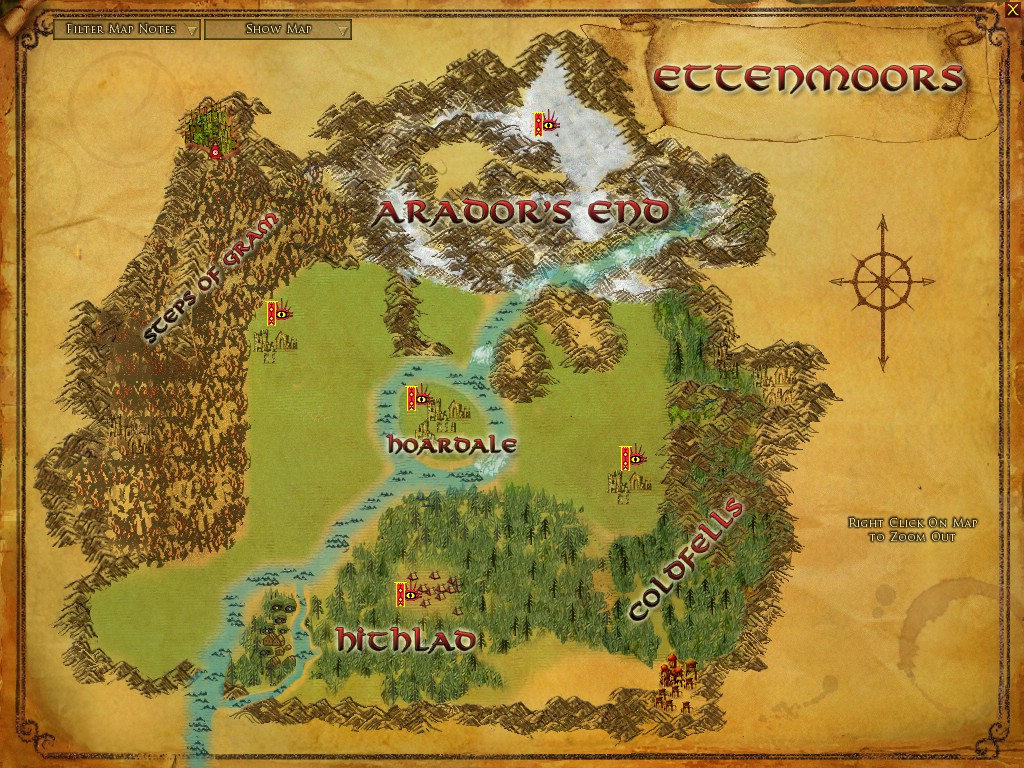 Bestowal
'Trolls fight. You die to fast. We strong where you weak.

'War-tyrant angry you lose Tol Ascarnen.

'You go to troll-home now. Troll come here and fight. We win war. Take all. I send troll home when done.'
Background
The trolls of Angmar have a singular vision, one that involves destroying the enimes of Angmar.
Objectives
Objective 1

Taskmaster Sharkulob is at Gramsfoot in the Ettenmoors.

The trolls in Angmar, in an effort to speed the victory of Angmar's army, are willing to come to the Ettenmoors to fight the Free Peoples in exchange for your services in the North. You should speak with Taskmaster Sharkulob .
Notes
Talk to Taskmaster Sharkulob at Gramsfoot
You must not control Tol Ascarnen
Troll Crusher lvl 50
Morale: 36,904
Power: 853