Database
Supplies for Echad Garthadir
Supplies for Echad Garthadir
Leads To:
Supplies for Clorhir
Leads To:
Supplies for Tirband
Start Zone:
Evendim
Start Area:
Tinnudir
Start Mob:
Cuguminuial
Flags:
Small Fellowship
Items Rewarded:Reputation Increased:
700 The Wardens of Annuminas
Cash Granted:
9

94

Quest Level:
50
Min Level:
46
Send a correction
Locations with maps:
Annuminas
|
Evendim
Click here for more and bigger maps with filtering options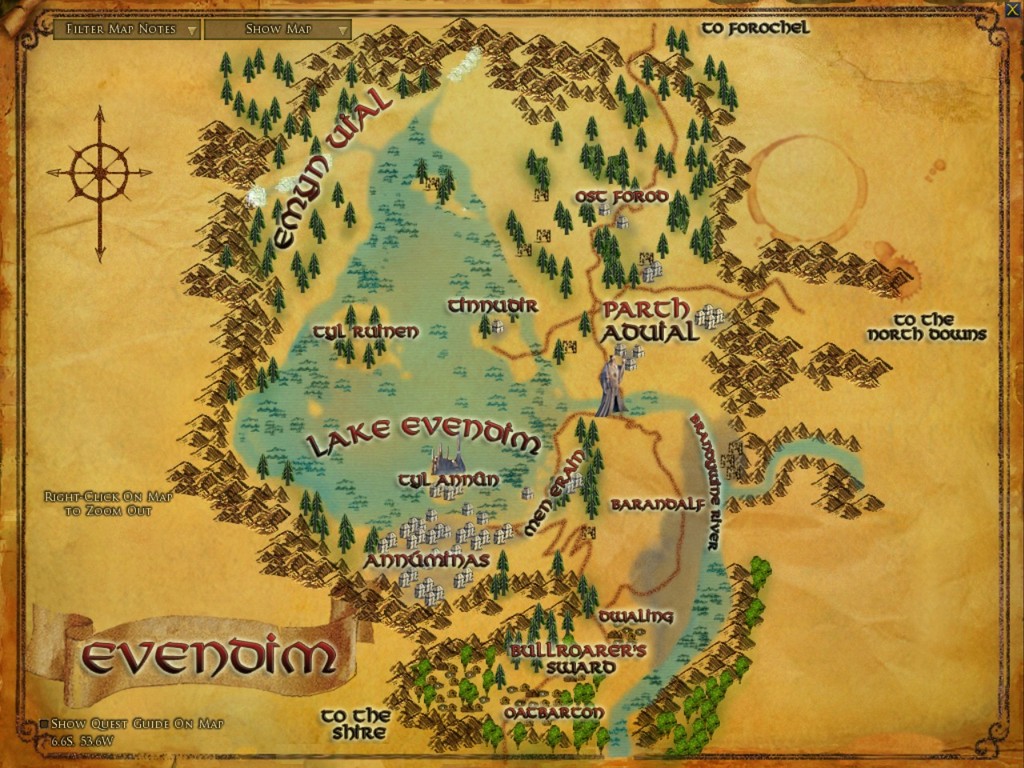 | | |
| --- | --- |
| | Echad Garthadir |
| | Tinnudir |
| | Crate of Supplies |
Bestowal
'It is all we can do to keep Fainneleg's encampment supplied, Name. His Rangers are hard-pressed at Echad Garthadir in the heart of Annuminas, and I fear that without fresh supplies, they will not be able to hold out much longer.

'Can I ask you to bring a crate of supplies to Badhordam, Fainneleg's quartermaster Echad Garthadir? You will need some friends to guard you while you carry the crate, for fighting inside the city can be intense at times.

'The crate has many cracks and holes in the bottom -- do not get it wet, or its contents will be ruined! I hope the gate at the courtyard of Garthadir is held by the Dunedain; if it is not, I do not know how you will get the crate to Garthadir.'
Background
The Rangers at Annuminas need supplies to continue their fight there.
Objectives
Objective 1

Carry crate of supplies to Badhordan at Echad Garthadir
Badhordan is at Echad Garthadir, the Ranger-encampment at the heart of Annuminas.

Cuguminial has asked you to carry a crate of supplies to Badhordan, in Annuminas. She warned you not to get the crate wet and to bring friends who can protect you while you are carrying it. She it worried that unless the Dunedain control the gate at the courtyard of Gwaelband, you might not be able to find a safe route to Echad Garthadir.

Objective 2
Talk to Badhordan
Badhordan is at the Ranger-encampment at Echad Garthadir, in Annuminas.

You have delivered a crate of supplies from Tinnudir to Echad Garthadir and should now speak with Badhordan, the quartermaster of the camp.