Database
Dances with Elves
Dances with Elves
Locations with maps:
Ered Luin
Click here for more and bigger maps with filtering options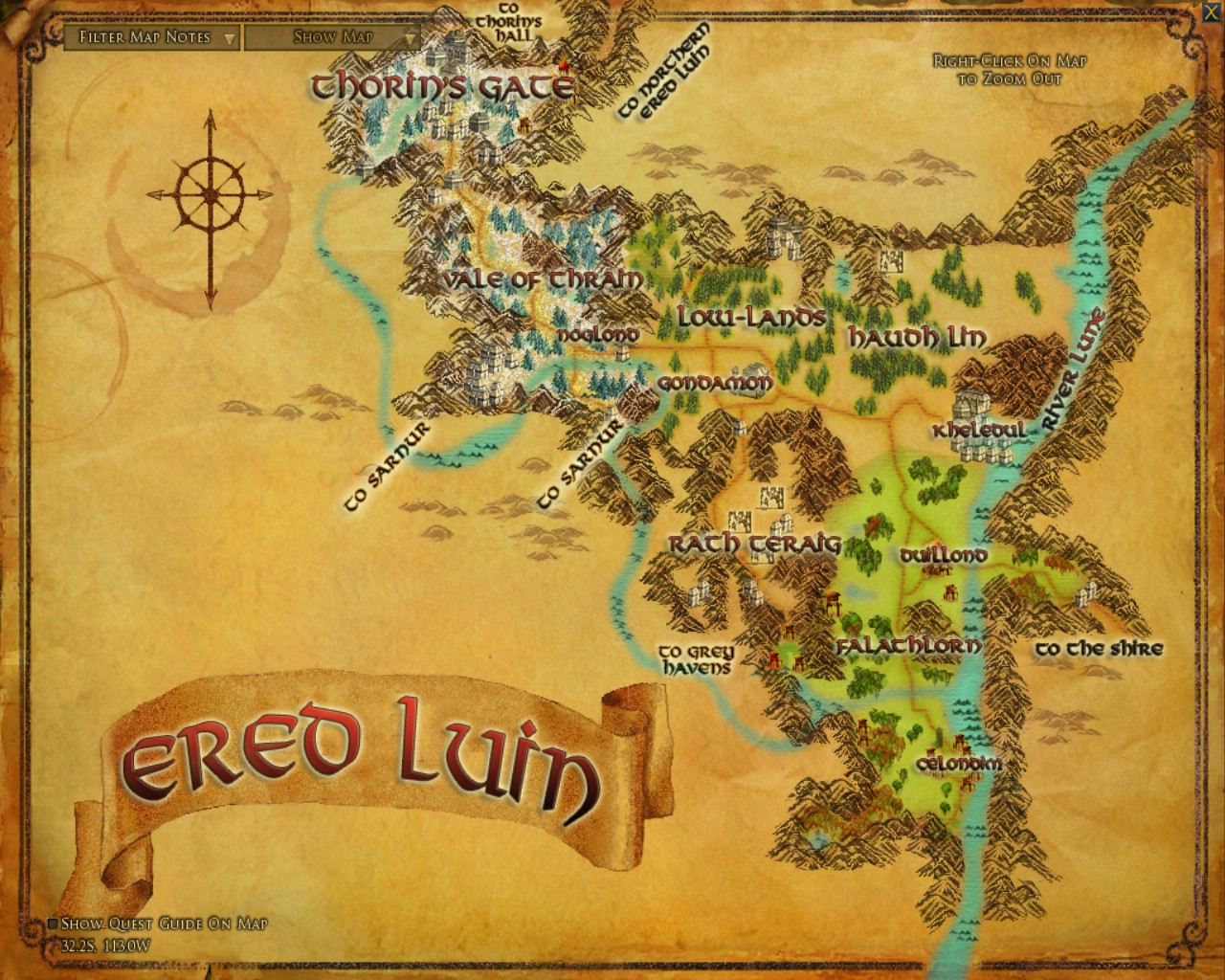 Bestowal
'Welcome to the Festival of Enedhin, friend. I see that you would like to participate in the dancing and rejoicing that occurs when the festival comes to the Valley. I, too, would love to dance in joyous merriment.

'Every two hours, I will lead a dance in celebration of the festival. I would love for you to come join me when the time has come!'

Background
It is the Festival of Enedhin! A time of dance and celebration. Come dance with the Elves and learn their steps.
Objectives
Objective 1

Wait for the dance-celebration of Elves to begin
Don't leave the dance area

The Dance Leader is in Duilond near the stables

Wait for the dance-celebration of Elves to begin and follow the instructions of the Dance Leader.

Objective 2 - 13

Follow the dance steps called out by the Dance Leader

Objective 14

The Dance Leader is in Duilond near the stables

Having completed the dance-steps required, speak to the Dance Leader to learn the dance of Elves

Objective 3

Talk to Nedhien
Don't leave the dance area
'I am pleased to teach you the dance of the Elves. It is an important rite of passage that you have earned, young one. You should be very proud.'

Notes
Your dance steps are as follows:
/dance1
Breather
/dance2
/dance3
Breather
/dance2
/dance2
/dance3
Breather
/dance3
/dance1
/dance3


Reward is the emote:
Select:
Dance_elf
or
Dance_elf2