Database
Book VIII, Chapter 1: The Flickering Flame
Book VIII, Chapter 1: The Flickering Flame
Prerequisite:
Chapter 8: The Gates of Carn Dûm
Series Name:
Vol. I, Book 8: The Scourge of the North
Leads To:
Chapter 2: Rekindling the Flame
Includes Quest:
Instance: Emissary of Goblin-town
Includes Quest:
Instance: Emissary of the Dourhands
Includes Quest:
Instance: Emissary of the Trev Durvardain
Start Zone:
Angmar
Start Area:
Gath Forthnir
Start Location:
Golodir's Quarters
Start Mob:
Golodir
Flags:
Epic, Fellowship
Items Needed:Items Rewarded:Cash Granted:
39

20

Quest Level:
49
Min Level:
44
Send a correction
Locations with maps:
Angmar
Click here for more and bigger maps with filtering options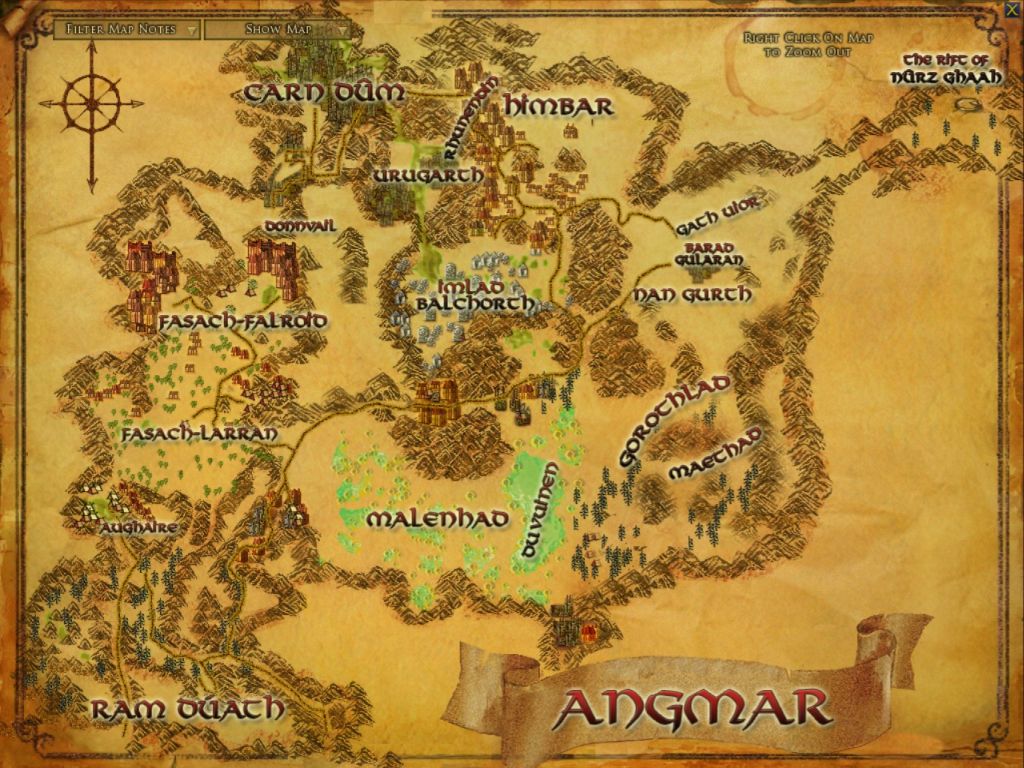 | | |
| --- | --- |
| | Golodir |
| | Karstiona |
| | Laerdan |
| | Laugi Goldentongue |
| | Prakhum |
| | Gath Forthnir |
| | Laerdan's Quarters |
| | Minas Agar |
| | Minas Angos |
| | Minas Maur |
Bestowal
'I have nothing left, thanks to your carelessness. If you wish to speak with someone, speak with Laerdan. He will have to continue the fight on now, without me.

'Now leave me.'

This quest is meant for a fellowship. If you choose to undertake this quest solo you will receive an inspiration bonus, but the challenge will be great.
Background
The assault on Carn Dum saw the freedom of the Ranger Golodir, but proved fruitless as Lorniel perished, and Mordirith, the Stewart of Angmar, withdrew into the fastness of the city.
Objectives
Objective 1

Talk to Laerdan
Laerdan is at Gath Forthnir.

Golodir, crushed by his daughters death, told you to leave him be and to go speak with the Elf Laerdan.

Objective 2
Find Golodir's sword
Find Golodir's mail shirt
Find Golodir's shield
Golodir's gear might be carried on the creatures that make their home in Carn Dum.

As a first step in his plan to renew Golodir's spirit, Laerdan has asked you to retrieve the Ranger's weapons and gear from the capital of Angmar, Carn Dum.