Database
Birds of a Feather
Birds of a Feather
Prerequisite:
Feathered Foes
Start Zone:
North Downs
Start Area:
Nan Amlug West
Start Location:
Othrikar
Start Mob:
Hannar
Flags:
Fellowship
Items Rewarded:Reputation Increased:
900 Thorin's Hall
Cash Granted:
28

Quest Level:
29
Min Level:
25
Send a correction
Locations with maps:
North Downs
Click here for more and bigger maps with filtering options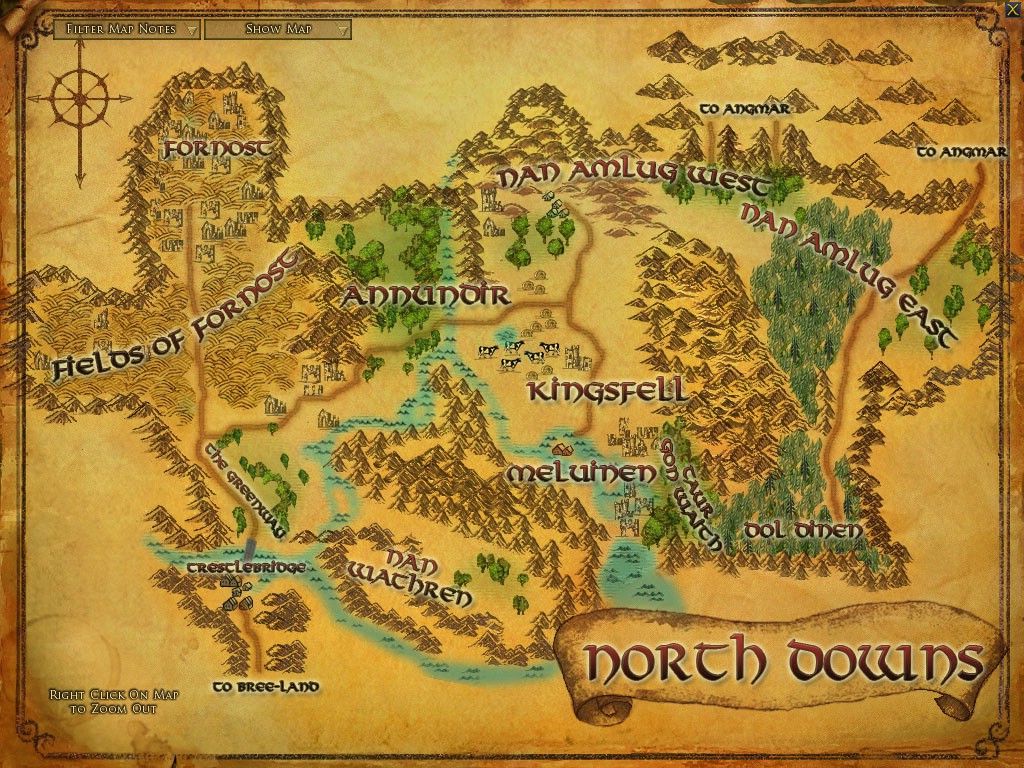 | | |
| --- | --- |
| | Dourhand Falconer |
| | Falconer Bruni |
| | Hannar |
| | Kamskut |
| | Nan Amlug West |
Bestowal
'From what you and some other scouts have told me, I think I may know where the hendroval roosting ground Orthonn spoke of may be.

'Numerous flights of hendrevail have been seen some distance to the north-east of Othrikar. I have also heard tell of a Dourhand named Bruni who is known as a falconer. He may be the one responsible for all this activity of late. I need you to find the hendroval roosting ground and deal with the Dourhands tending it, particularly Bruni.

'Do this, and you will be well-rewarded! I do suggest, though, that you do not attempt this alone.'
Background
Orthonn, the Ranger that Hannar sent you to speak with concerning the threat of the hendrevail, suggested that you should seek the hendroval roosting grounds.
Objectives
Objective 1
Defeat the dourhand falconer apprentice (0/6)
Defeat Falconer Bruni

Objective 2
Talk to Hannar