Database
Ruins of Ost Ringdyr
Ruins of Ost Ringdyr
Locations with maps:
Ettenmoors
Click here for more and bigger maps with filtering options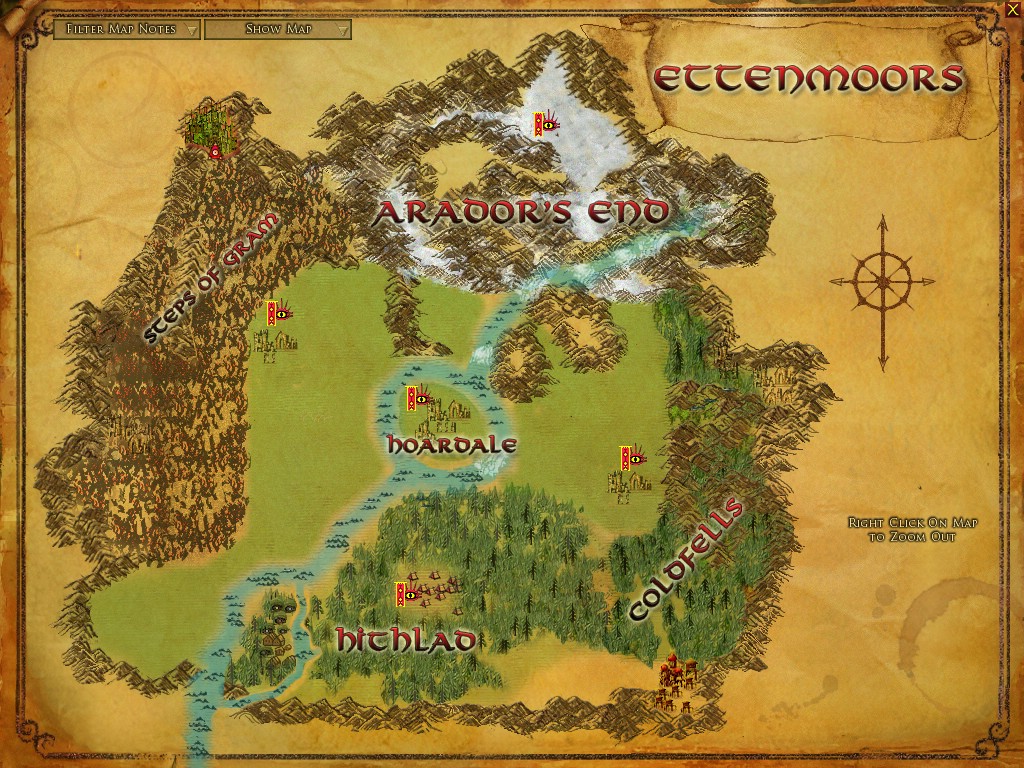 Bestowal
'Your time in the Ettenmoors will be wrought with danger. Angmar's army is bolstered by their own allies and they are cruel and vicious.

'If you make your way north of Glân Vraig and follow the valley to the east, you will emerge at the ruins of Ost Ringdyr. Inside, you should seek out Lieutenant Ingi. He is a dwarf of great repute who has come to help us. He is handling the assault on one of Angmar's allies.

'To reach Ost Ringdyr, travel north along the edge of the hills and outcroppings that lead toward the Misty Mountains. You will ride through a valley for a short time and emerge on a path guarded by our people. Be wary, the woods are teeming with the enemy.
Background
Sergeant-at-Arms Ascwyn directed you to seek out Lieutenant Ingi at Ost Ringdyr and inquire about what you can do to support the Free People in the Ettenmoors.