The Blood-bond
Prerequisite:
The Blood-price
Leads To:
Blood-pact
Start Zone:
Angmar
Start Area:
Tyrn Lhuig
Start Mob:
Lorne
Cash Granted:
22

75

Quest Level:
44
Send a correction
Locations with maps:
Angmar
Click here for more and bigger maps with filtering options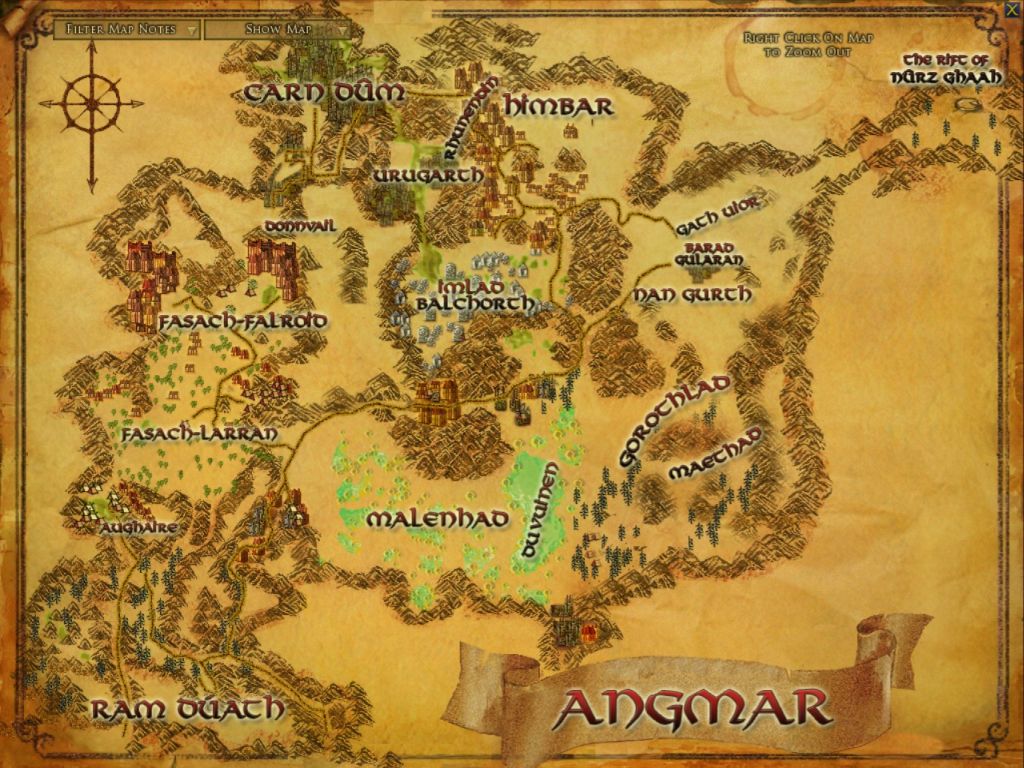 | | |
| --- | --- |
| | Cormag |
| | Lorne |
| | Malenhad |
| | Tyrn Lhuig |
Bestowal
'The Silk Lady....I wish I knew more about her. I have kin in Donnvail, a town of the Angmarim. My cousin Cormag is from one of the clans that cleaved to the words of the Iron Crown, and they are now the enemies of Aughaire, but still he has a blood bond with me and will answer your questions if he can.

'He knows much of the doings of the evil folk of the Iron Crown, and I think he will tell you where the Silk Lady can be found. Donnvail is in the north-eastern hills of Fasach-falroid, far to the north of Aughaire.

'Go there and learn what you may!'
Background
Lorne only knows the Silk Lady as a name of fear, but may know someone else who can import greater knowledge.
Objectives
Objective 1

Speak to Cormag

Objective 2

Speak to Lorne