Orc-mischief
Series Name:
Dunland: Gravenwood
Included in Quest:
A Dark and Lonely Forest
Start Zone:
Dunland
Start Area:
Gravenwood
Start Mob:
Andreg (Ally of Your Name)
Flags:
Solo
Reputation Increased:
500 Theodred's Riders
Cash Granted:
32

55

Exp Granted:
15296
Item Exp Granted:
9277
Quest Level:
72
Min Level:
67
Send a correction
Locations with maps:
Dunland
Click here for more and bigger maps with filtering options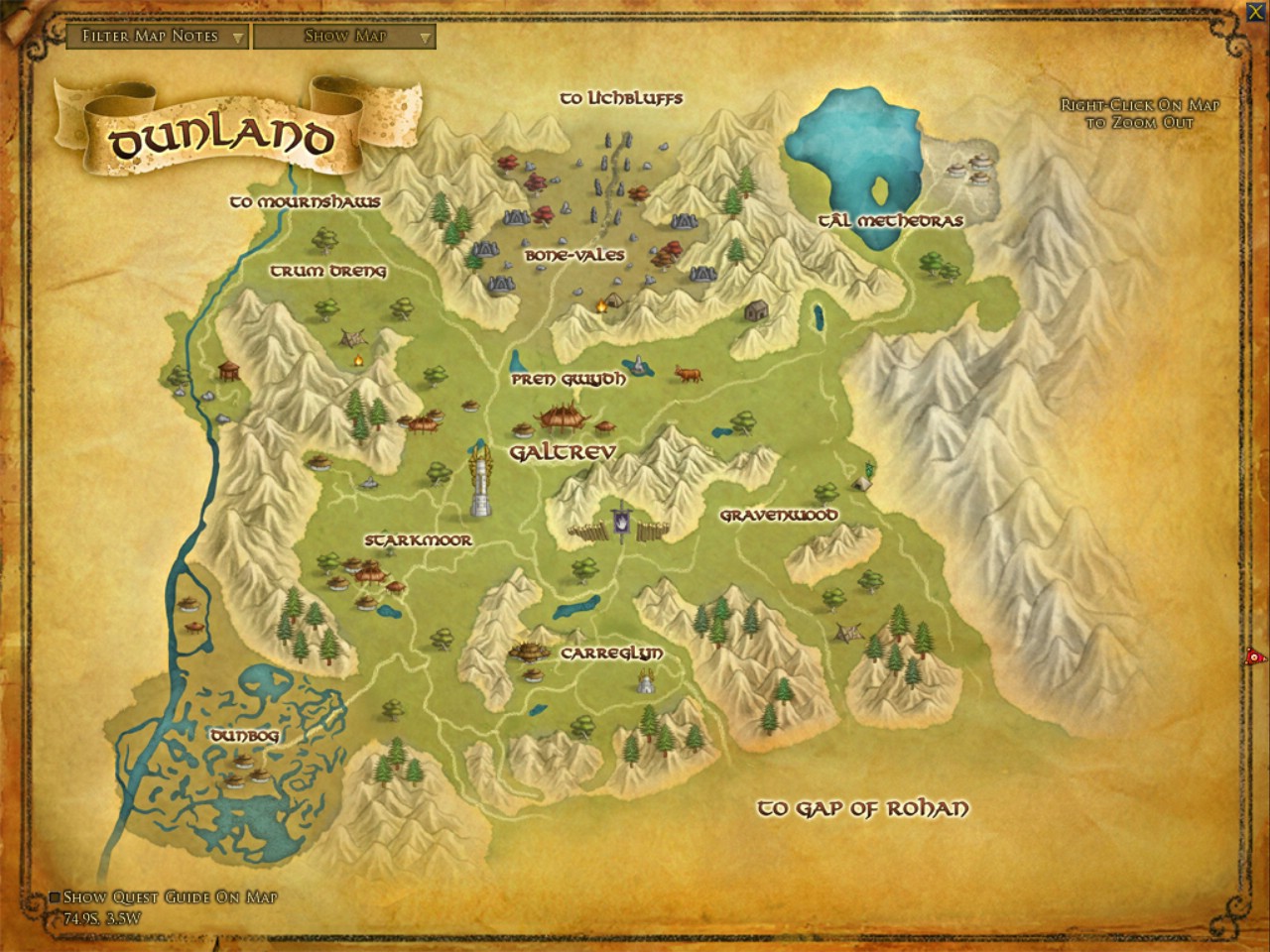 | | |
| --- | --- |
| | Andreg (Ally of Your Name) |
| | White Hand Skirmisher |
| | White Hand Warrior |
| | Gravenwood |
| | The Tree of Tribute |
Bestowal
'Orcs! These creatures bear the markings of the White Hand. What are Saruman's cronies doing here in the Gravenwood?

'I believe it is time to do some Orc-hunting, as well. Are you with me?'
Background
Andreg is taking you to meet with Saeradan at the Rohirrim scout-camp; however, he needs help with his own mission first.
Objectives
Objective 1
Defeat Orcs in the Gravenwood (0/10)
Andreg asked you to help him hunt Orcs in the southern part of the Gravenwood.

Objective 2
Talk to Andreg
You should speak with Andreg regarding your successes against the Orcs of the White Hand in the Gravenwood.
Notes
Andreg grants this quest only in specific places, when he's called out. He can start it if your in the The Tree of Tribute area.