Chicken Run
Locations with maps:
Ettenmoors
Click here for more and bigger maps with filtering options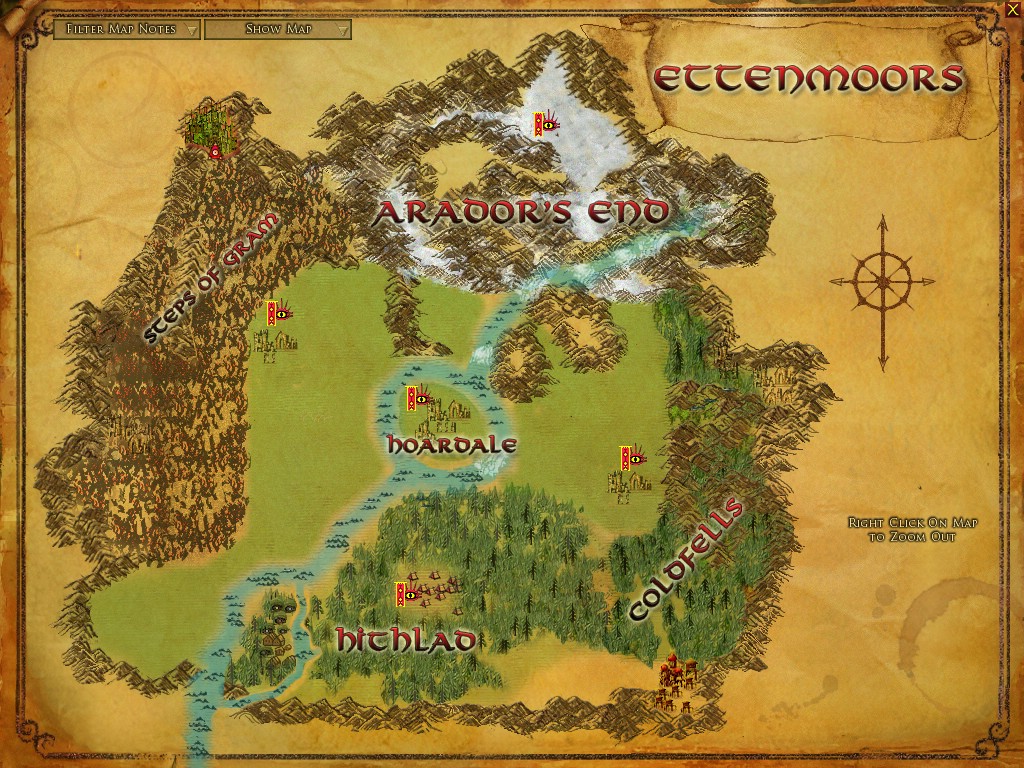 Background
You have been fooled. This chicken looks like it was meant for dinner for the forces of Angmar. Save your hide and get to Glan Vraig.
Objectives
Objective 1
Arrive outside of Glan Vraig
Without being defeated
Survive the trip to Glan Vraig
Notes
At this point, you are a level 1 chicken, with 32 morale & 71 power... good luck...