Database
Flying the Coop -- Trollshaws: Chicken Play
Flying the Coop -- Trollshaws: Chicken Play
Locations with maps:
The Shire
Click here for more and bigger maps with filtering options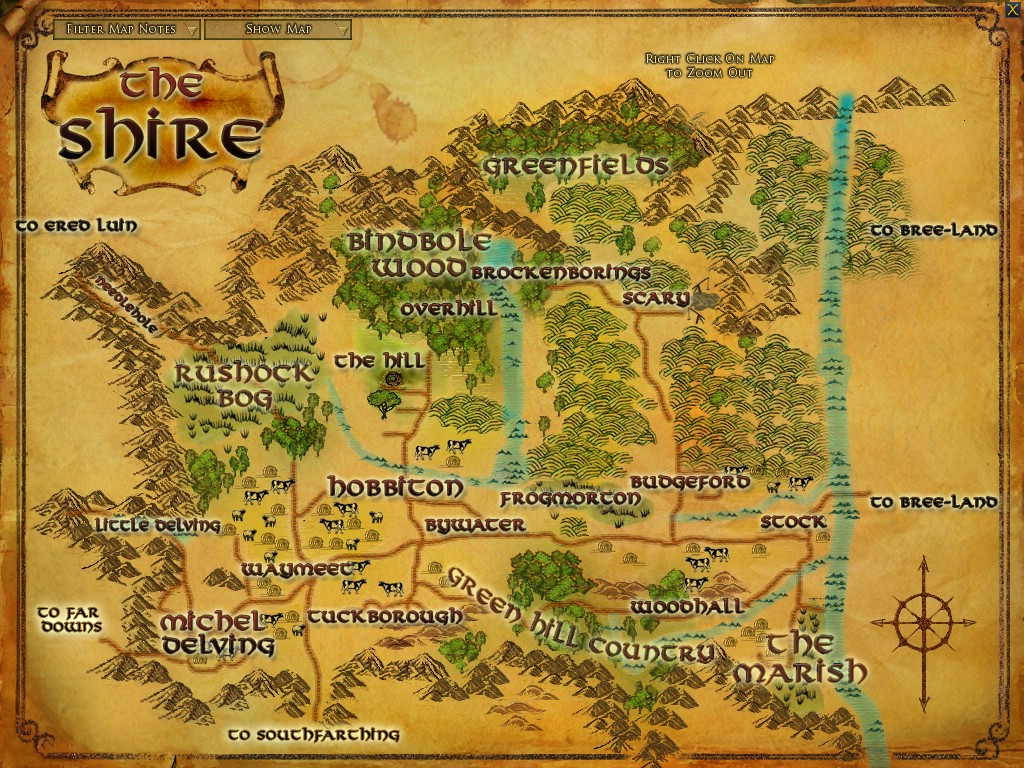 Background
George feels that help must be found from beyond the Shire to defend against the invading wolves.
Objectives
Objective 1

Talk to creatures of the Trollshaws

Roheryn can be found at the stables in Rivendell.

George has asked you to speak with the creatures of the Trollshaws. You should seek out and speak with Roheryn in the Trollshaws.
Notes
Chicken lvl 1
Morale: 63
Power: 71